TOPS Dazzles with a Beautifully Hazy and Energetic Performance at Brighton Music Hall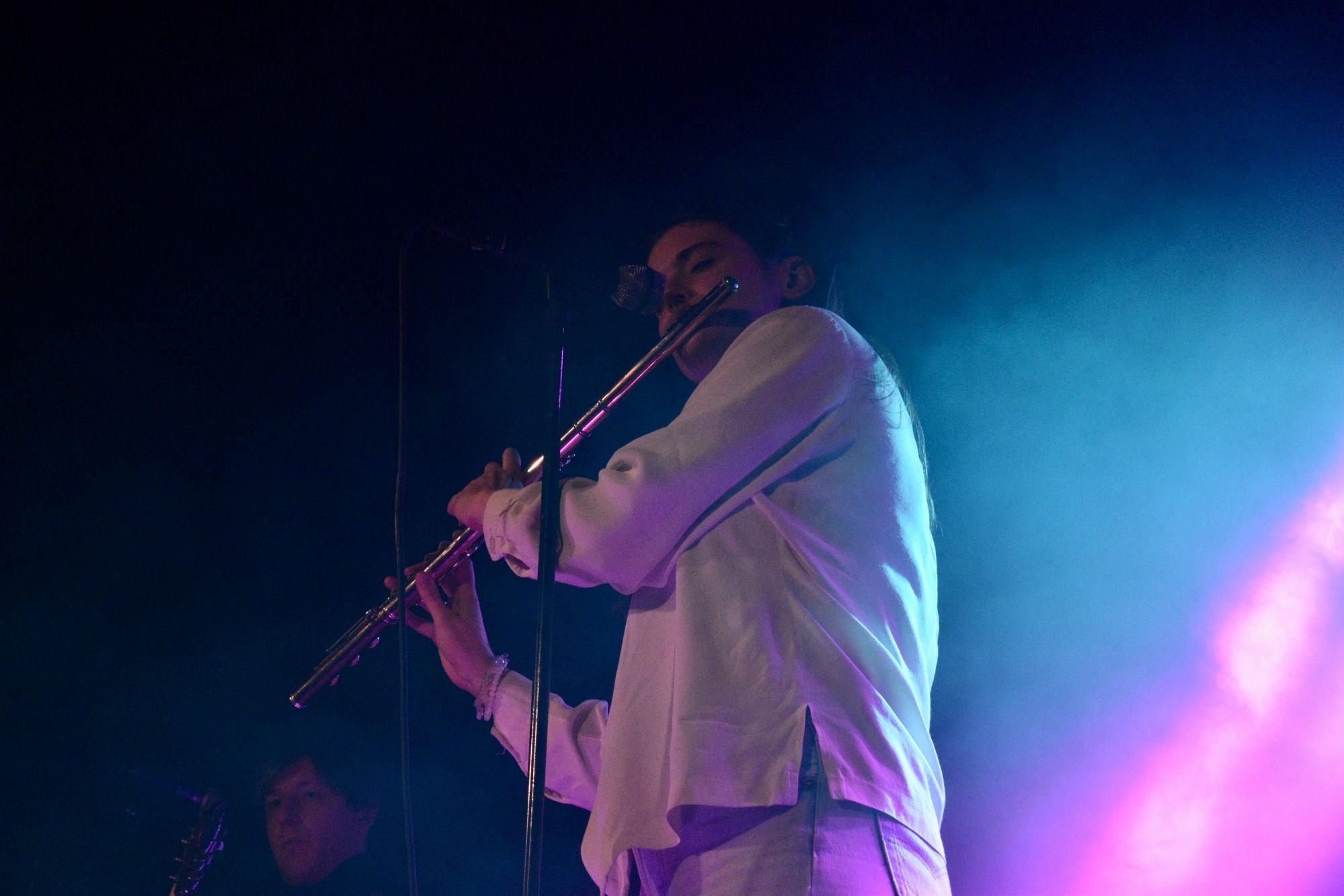 Halloween might be over for some, but it appeared not to be the case in Boston. On November 2, witching hour commenced at Brighton Music Hall in Allston, MA for a TOPS concert accompanied by Sean Nicholas Savage.
TOPS lead singer Jane Penny danced, or possibly floated, across the stage with the butterfly arms of a graceful ice skater. Lifting her flute to her lips, Penny harmonized with guitarist David Carriere on several songs and joked around with the audience. "I'm on my Shania Twain bullsh*t today," she yelled as she pointed at her flowing white top. "Yeehaw!"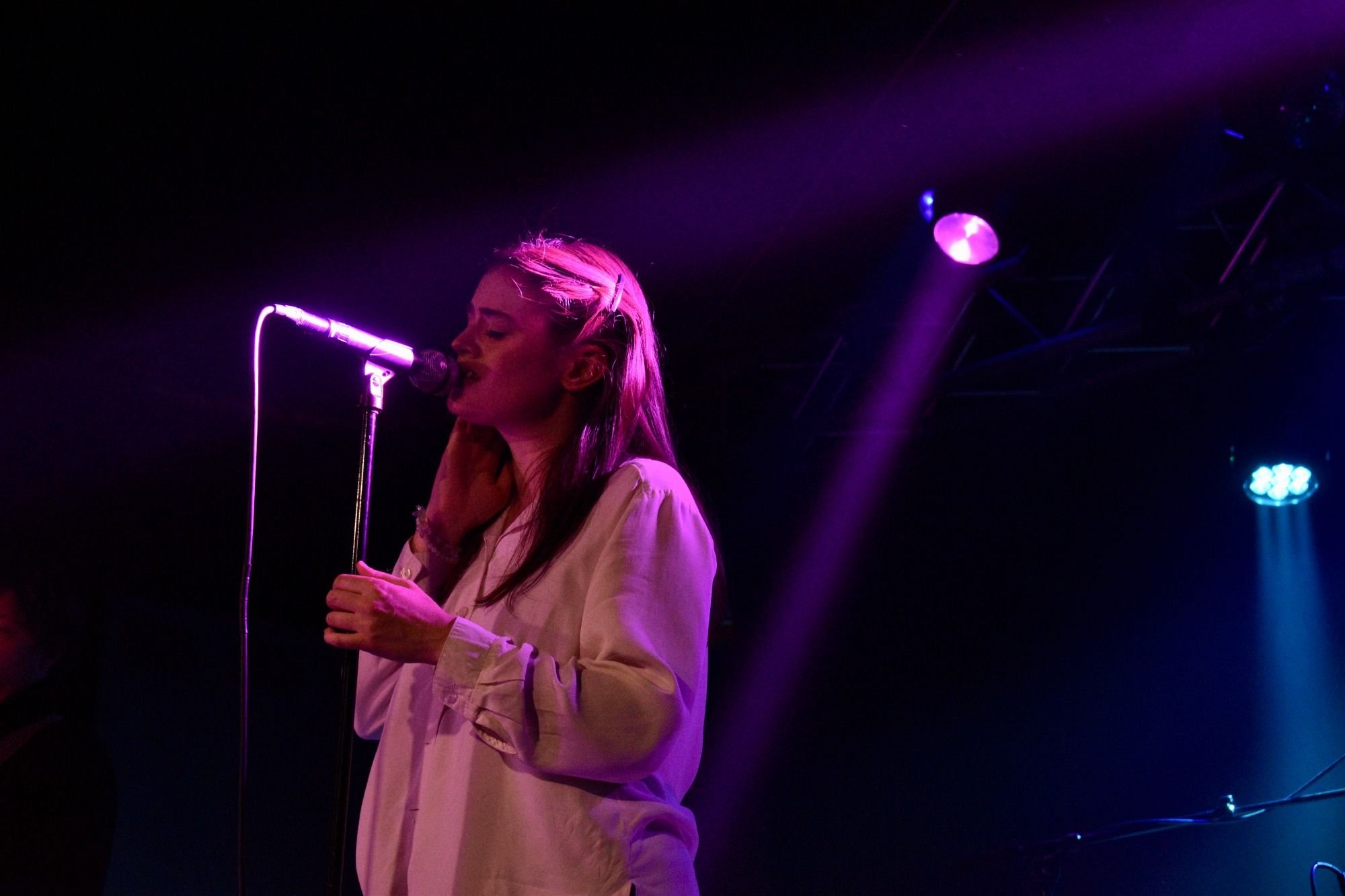 TOPS jolted the audience to an energetic start with fan favorites like "I Feel Alive" and "Superstition Future." "The Hallow Sound of Morning Chimes," a slower change from Carriere's electric riffs, moved the audience to slow sway and emotional head bobs. Penny's signature soprano voice found even more chances to shine, especially on "Way to Be Loved" — she took a detour from the song's original style and harmonized on the bridge.
Even after TOPS left the stage, the audience beckoned them back for another round of songs. In anticipation of their 2021 album, the band played "Waiting," for which half of the audience already knew the lyrics. TOPS concert may have been short, but it was certainly not short of good music and good vibes on a Tuesday night.
Jess Eng is a Blues DJ.