Transcending in Paradise: Boris in Boston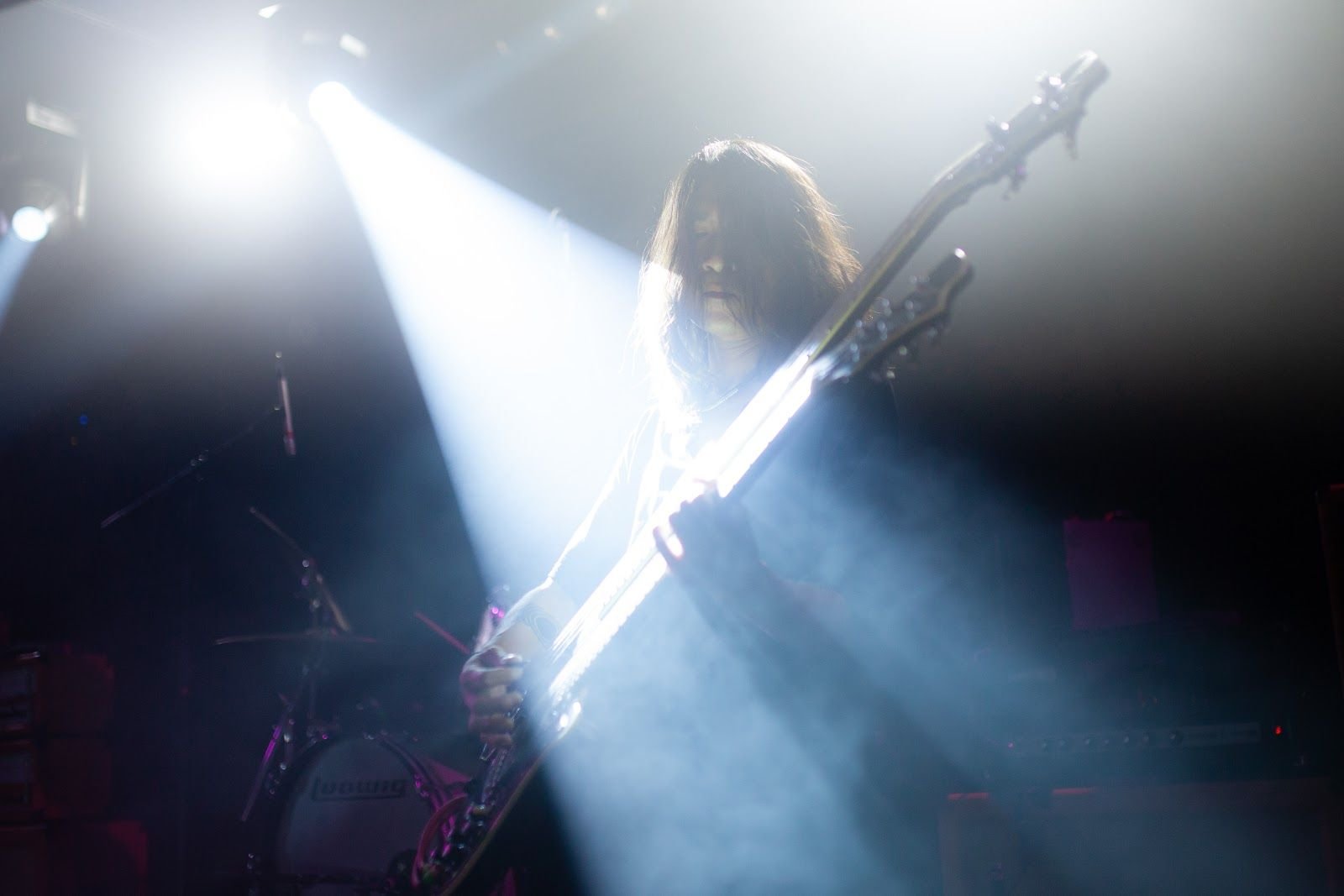 Boris has been playing for longer than I've been alive, and it shows. Moving effortlessly from rose-tinted dream pop covers to piercing noise breakdowns to the visceral sonic deluge of Feedbacker, Boris's expertise was on full display last week at Paradise Rock Club. Their last visit to Boston was two years ago for their 25th Anniversary Tour, performing their album Dear; this time, they played a career-spanning set with all their classics.
With fans shouting "BORIS!" every few minutes with a frightening intensity, you'd think that someone in the crowd was mourning the death of a son, or expressing discontent at the British PM's xenophobic policies. The overwhelmingly white crowd boasted more neckbeards than people of color, but our discomfort of being two of the only Asians at the venue quickly dissipated as Boris began their earth-shattering set.
Opening with the slow burn of "The Power" and "Love" and transitioning to an elegiac cover of "To the Beach" by COALTAR OF THE DEEPERS, the drone metal veterans dictated the crowd's ebb and flow. Face-painted drummer Atsuo acted as conductor, looking down at the crowd with theatrical disdain and soaking in the crowd's adoration. The first half of the set, however, was just a feedback-soaked teaser of things to come.
The plodding drums and sweeping bass of "Feedbacker 2 & 3" initiated a 25-minute state of transcendence. This is what I came for. There are certain live experiences that root themselves in my memory by their sheer impact and power: "Sleep" by Godspeed You! Black Emperor and "bmbmbm" by black midi count among them, and now Boris's Feedbacker. The ineffable affect that arises as Feedbacker's achingly slow crescendo reaches its climax is something I've only felt a handful of times. "Feedbacker 2" carried us into the clouds, and "Feedbacker 3" sent us hurtling back down to earth. The set could have ended right there and then, and I would have been completely satisfied.
Luckily for us, they weren't done yet--with "Akuma no Uta", "Pink", and "Statement" lined up for the encore, Boris ended with explosive energy. The crowd was mosh-shy until this point, possibly from the hump-day blues or the official "no moshing" policy at Paradise, but as soon as the tempo kicked up in "Akuma" the pit opened up and the crowd finally let loose. Though the first song of the encore could have done without the addition of openers Uniform, the last two songs were pure, unadulterated Boris. The polar opposite of Feedbacker's sluggish power, the high-octane encore snapped us out of our stupor and sent us not-so-gently into the good night.
James Gui is a DJ for the Record Hospital. His show is weekly on Thursday nights, from 10-11pm EST. Shao Lei is a guest contributor to WHRB.