Trump Rallies, Pursuing Comedy, and The Opposition: An Interview with Jordan Klepper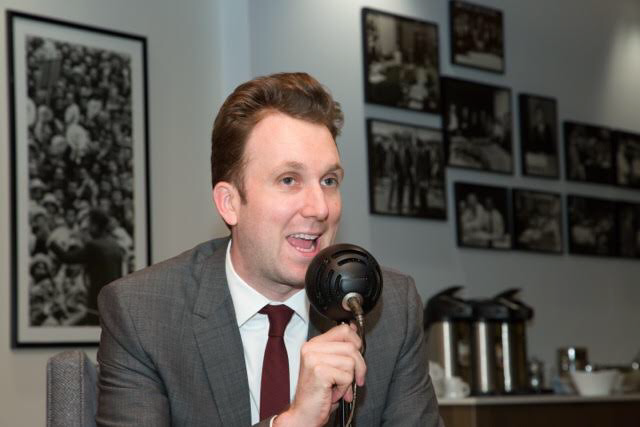 Listen
On this episode of ZUCKER, host Andrew Zucker sits down with comedian Jordan Klepper, the host of Comedy Central's The Opposition. Klepper provides insights into his time attending Trump rallies, discusses why he chose to satirize Alex Jones, and talks about the advice he received from his old bosses at The Daily Show.
On covering Trump rallies:
"It was and continues to be fascinating to go to all of those rallies. You can't underestimate the fervor and excitement surrounding those. I think the thing that I started to notice during the campaign was the normalization of the language and the things that were conspiratorial or fringe beliefs."
On deciding to be a comedian:
"I did improv in college. I kind of found that on a lark. I was a Whose Line Is It Anyway? fan. And they opened up a group on campus. I decided to give it a shot and kind of fell in love with it. And so post-college, I was a math major and a theater major and the only thing I really knew I loved doing was improv."
On the advice he received prior to his new show:
"I got advice from a bunch of different folks―just functionally from my past bosses, Jon Stewart and Trevor Noah. Both kind of pointed me to, one, go with my gut, and, two, enjoy the process of it all....the best piece of advice was to basically exhale, enjoy the ride, and try to find time to just step back and see what's going on."
Andrew Zucker is a correspondent for WHRB News. WHRB News' As We Know It programs airs every Sunday at 12:30pm.