(un)Common Ground: Voices of Student Activists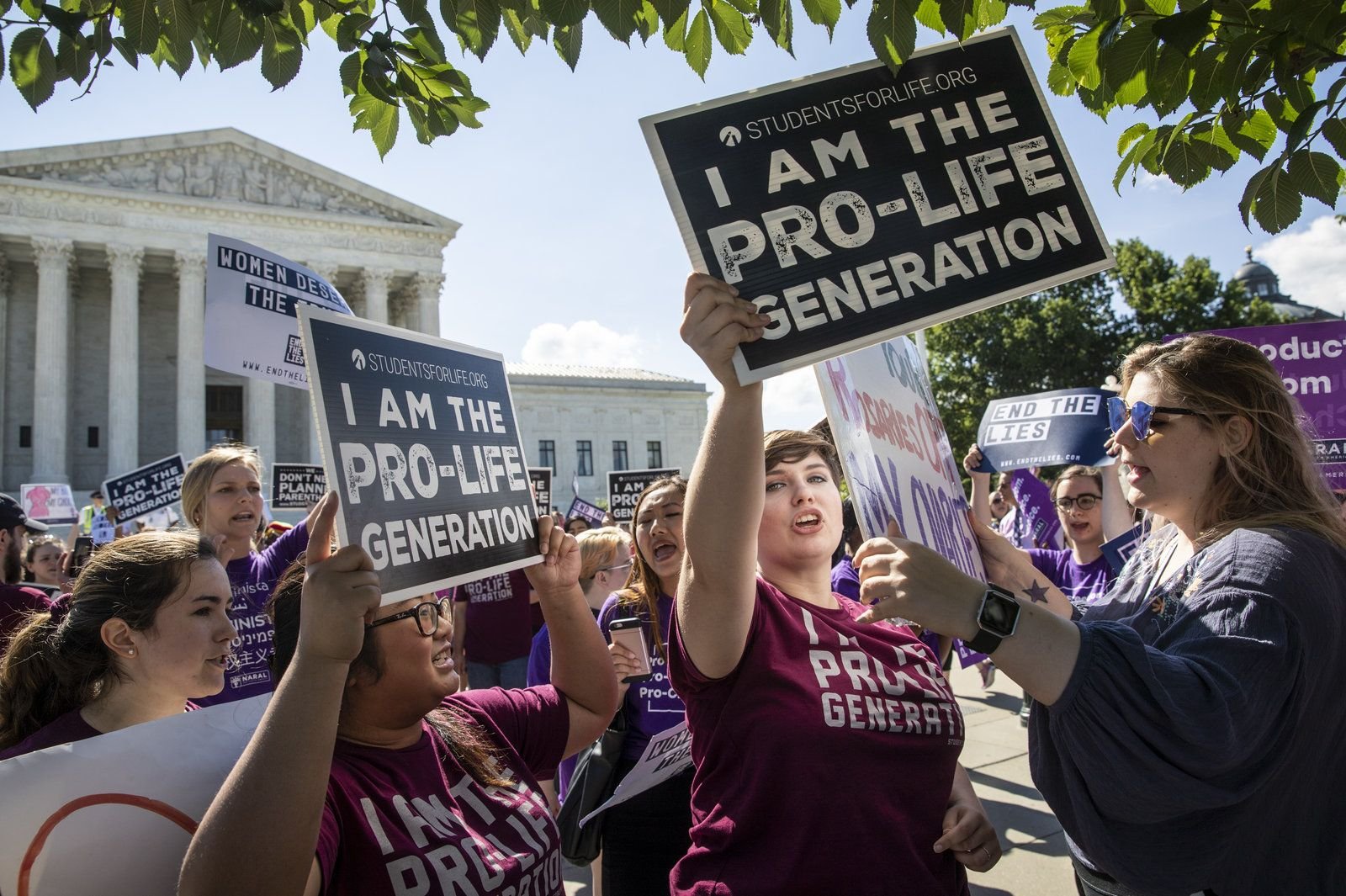 Listen
Kelley Babphavong is the president of Harvard Right to Life. Steph Black is the director of Students to End Abortion Stigma at American University. Both women are outspoken and passionate about their causes — although they often stand diametrically opposed. Here's what they have to say about why they love doing what they do.
On getting involved with protest activism
Kelley: I was never really someone who was involved with pro-life causes in high school, or anything like that… It was an issue I knew I was pro-life on, but not necessarily an activist. It was completely by chance freshman fall that I went to a pro-life conference at Yale, where I started to hear the more intellectual side of things... And I realized that it was a cause that I'm really passionate about.
Steph: I first got involved in protest activism pretty early on at college at American University. I got the opportunity to attend a counter-protest to the March for Life, which happens in January. I met up with a couple of friends… and we went together, even though it was snowing — I have clear memories of being freezing — and getting to meet the coolest organizers I've ever seen from Stop Patriarchy in New York.
On interacting with people from the other side
Kelley: I was on spring break this past year in New Orleans… I was meeting up with another group of Harvard girls, and we were asking each other what everyone does on campus and I mentioned Harvard Right to Life. I was only pro-life person in the room, and there were probably twelve pro-choice people, and we had about a three-hour conversation that night about why we believe what we do.
Steph: I love good-faith discussions. I love good-faith conversations. I love good-faith questions. It is rare in my experience to get those. It's been very few and far between, especially when the conversation ends "Your soul is damned, see you in hell." …It's hard for me to engage with people who don't see me as an an informed woman who understands my choices and understands my bodily autonomy. It's hard for me to engage with people who don't see me as a fully functioning agent in society, as a woman, not an incubator. As much as I love a good faith conversation, a good faith conversation only goes so far if they don't see me as someone also willing to engage in a good faith conversation. So i don't often engage with pro-lifers.
---
Joyce Lu is a reporter for WHRB News. Tune in to "As We Know It" on Sunday at 12:30 pm for more stories like this one.