UnHinged: Impossible Questions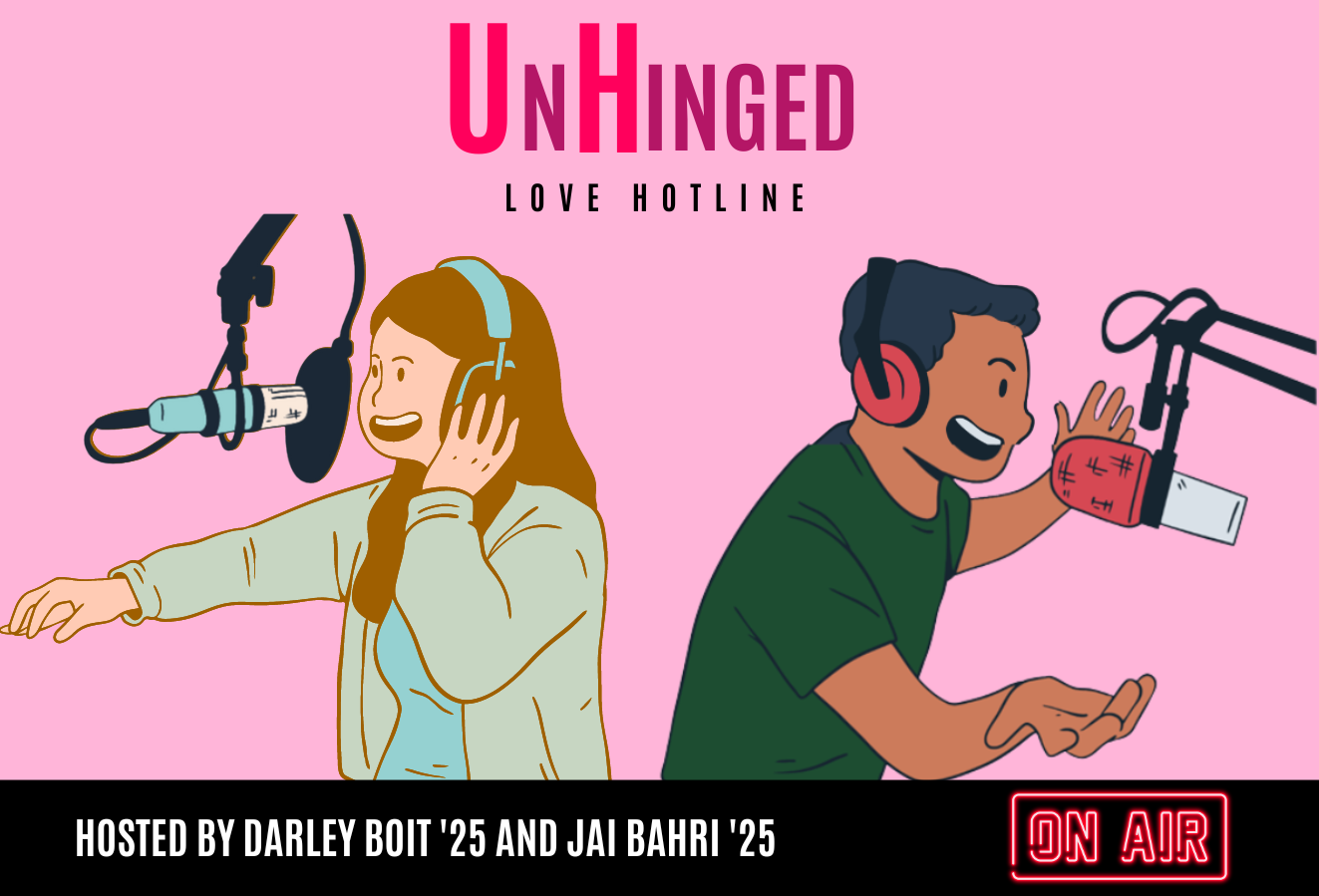 Listen
What would you do if your partner turned into a worm? Would you let them eat you if you were stranded on an island? Are pure math majors acceptable to date? Listen to the April 4, 2023 edition of UnHinged, WHRB News' weekly love hotline. Hosted by Darley Boit '25 and Jai Bahri '25, UnHinged explores all sorts of common romantic questions, offering some advice and exploring interpersonal relationship issues that interest its listeners. Questions or interests can be sent in either by email at news@whrb.org or by live phone call during their show at (617) 495-4889. Submissions are also accepted via tinyurl.com/unhinged953.
// Tune in to Harvard Radio News on Sundays at 12 p.m. ET to experience the stories going on in Harvard and beyond.
Follow Harvard Radio News on Instagram @whrbnews.