Vance Joy Returns With Zest to MGM Music Hall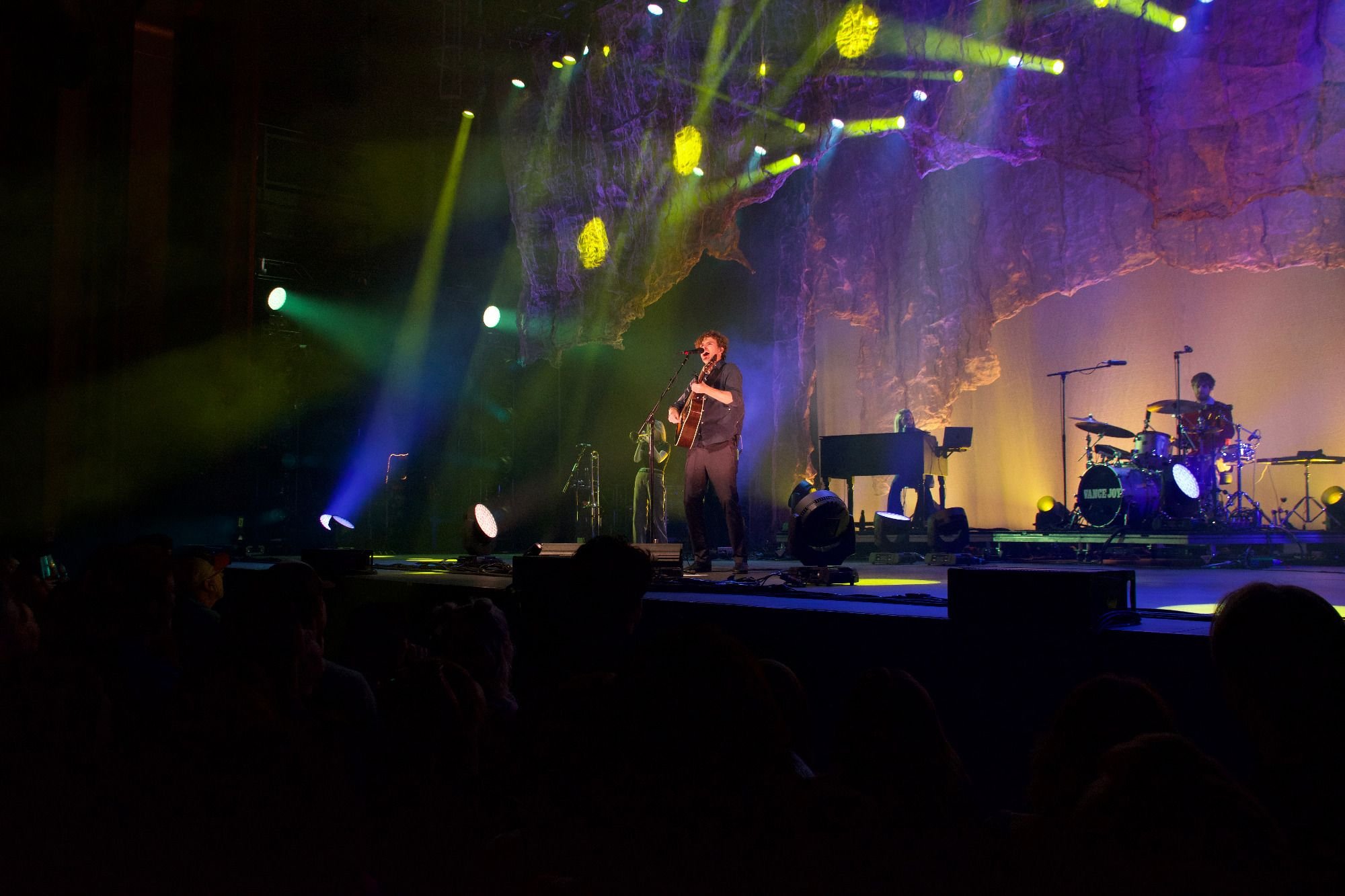 // Photo by Molly Egan
"It's always fun in Boston," said an enthusiastic Vance Joy, on his second stop of a North American tour promoting his 2022 album In Our Own Sweet Time. Joy certainly brought a sweetness to his time spent on stage, executing a set that showcased both his impressive vocal range and honeyed instrumentation. Opening with his new song "Missing Piece," it was clear the show would be high-energy; fans picked up the backing vocals as Joy carried the leading guitar and melodies.
Joy mostly played songs from his newest album, and he told the crowd about the process of producing and writing music while he was in quarantine. "Wasted Time," a song from Joy's 2014 debut album, followed by the newer "Don't Fade," proved how Joy has grown as a musician while staying close to his contemporary indie roots. Over time, Joy has experimented with the structure of his melodies and accompaniment, all marked by his narrative lyrical style, creating songs which are personal to him, but with ample room for connection.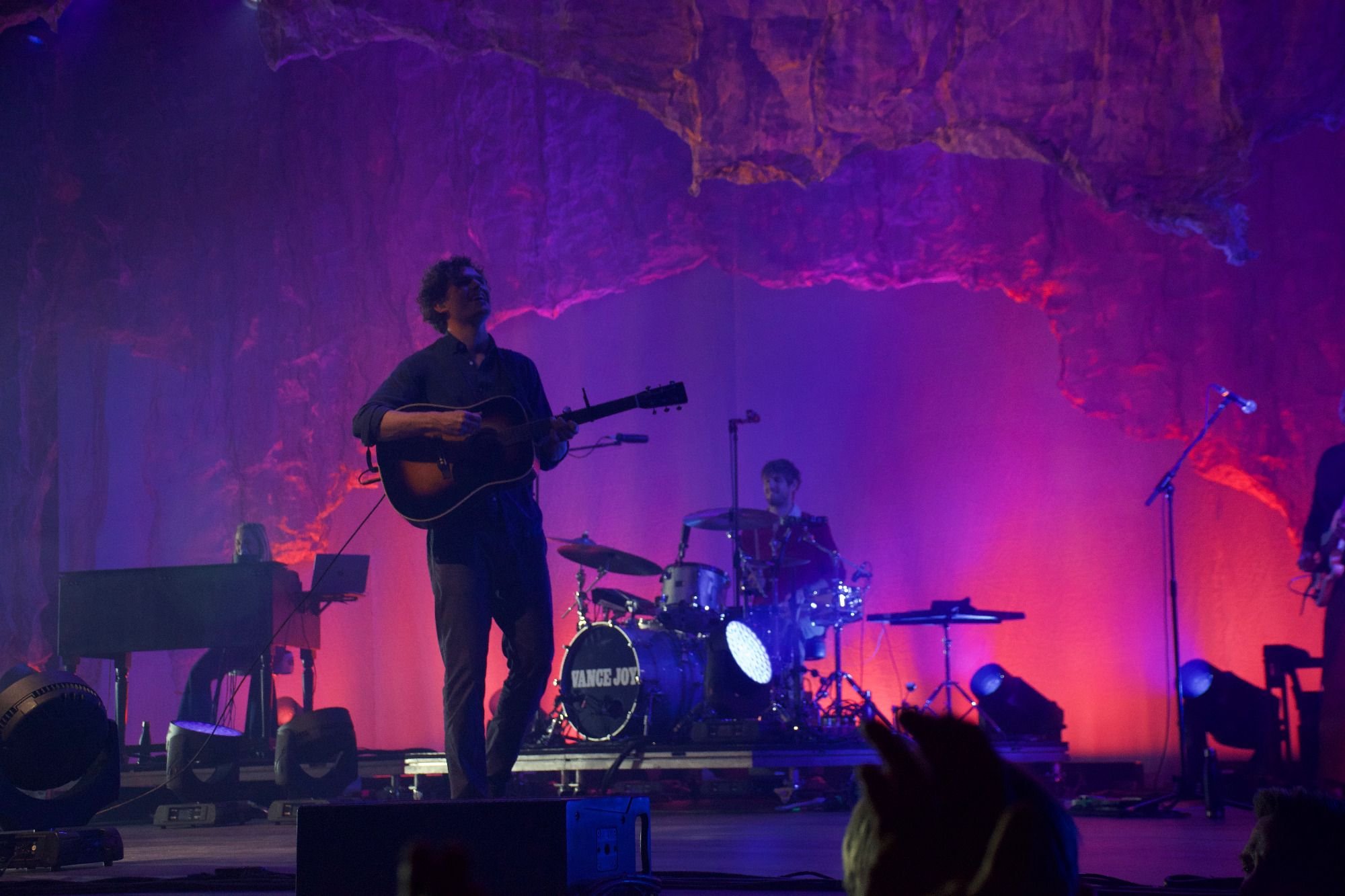 // Photo by Molly Egan
The band left Joy alone for an acoustic intermission, which culminated in the sentimental "Georgia." The crowd slowed down to enjoy Joy and his guitar. Each time Joy picked up his ukulele, anticipation built for his best-known song, "Riptide," which he saved for the last bit of his set, making sure the crowd was well prepared.
To end on an even higher note, Joy delivered his take on ABBA's "Gimme! Gimme! Gimme! (A Man After Midnight)," encouraging fans to wipe any tears his songs of heartache may have produced and trade them for dancing to his vaguely disco rendition of the 1979 hit.
Joy praised the crowd for their enthusiasm and ended with the sublime "Lay It on Me." The band took their final bow with praise from an awestruck audience, and moved on to the next leg of their 28-stop tour.
_// Molly Egan '26 is a DJ and staff writer for Record Hospital.
_