Week 6 Ivy League Power Rankings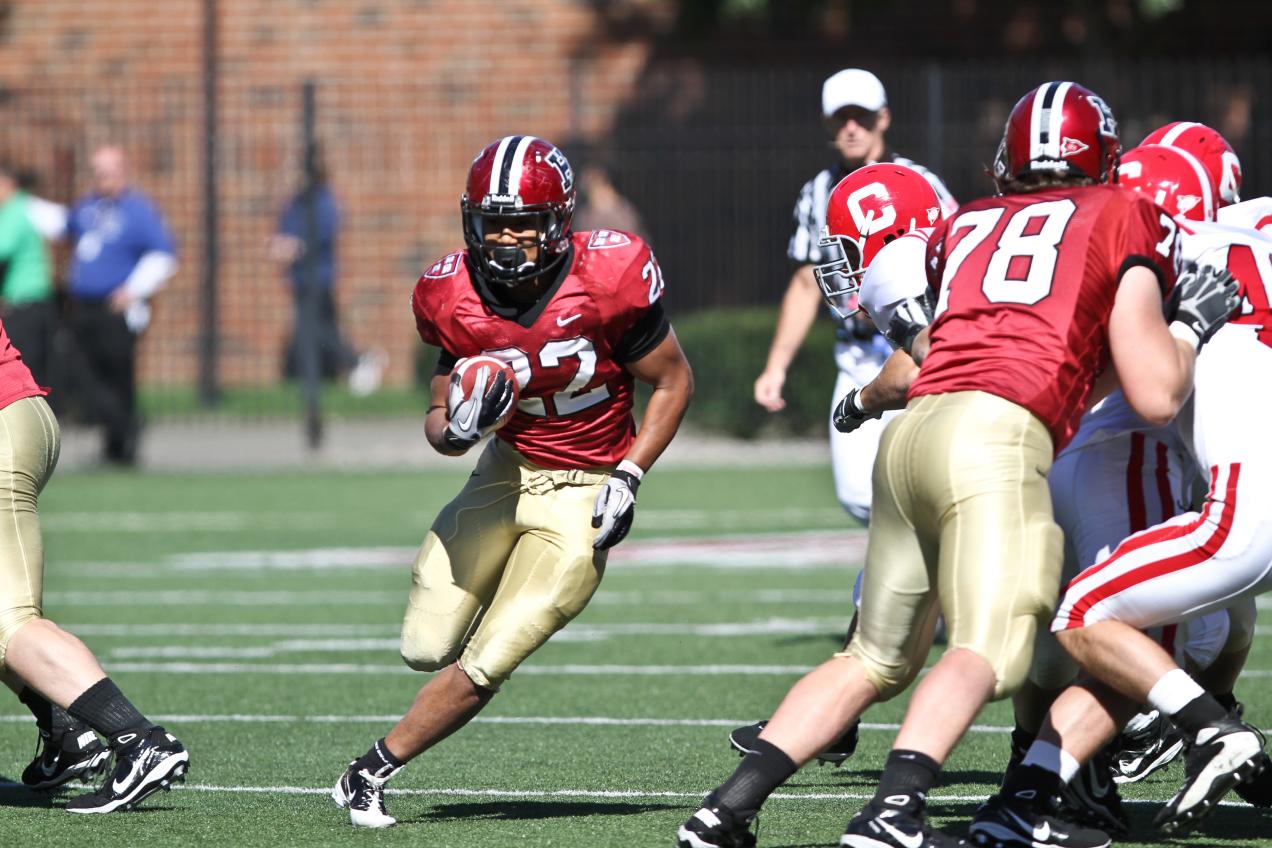 By: Ben Zauzmer
1. Harvard (6-0, 3-0)
For the entire season, starting from the preseason poll, Princeton and Harvard were widely considered to be the top two teams in the league. This week, they allegedly played a college football game, though it looked more like a college team from Harvard taking on a beat-up high school team from Princeton. The final was 49-7, which strangely makes it seem even closer than it really was, as the Tigers' only score came once the Crimson took out their starters on defense.
2. Dartmouth (5-1, 3-0)
Dartmouth and Yale are now the clear choices to round out the top three, and the Big Green have to come out on top by virtue of their 38-31 head-to-head victory on road in New Haven. Last year, Dartmouth played spoiler, coming within a field goal of Harvard in Cambridge, and shocking Princeton and their solo title dreams on the final day of the season. But this year, they're in it to win it, and a victory over fellow undefeated Harvard would almost certainly provide them at least a share of the championship.
3. Yale (5-1, 2-1)
Even with Dartmouth's undefeated Ivy season, to me this is still the scariest team Harvard has yet to face. Star running back Tyler Varga leads an offense that has put up 125 points through three games of conference play (no other school has passed the century mark), and 273 points on the year (no other squad has even topped 200). But the defense could cause some problems – Harvard, Dartmouth, Brown, and Princeton have all given up fewer points against Ivy foes, and Yale has yet to enjoy the challenge of stopping Connor Hempel's seemingly unstoppable offense.
4. Princeton (3-3, 2-1)
On paper, this team is similar to the one that won last year's Ivy title. On the field, not so much. Defending Ivy League offensive player of the year Quinn Epperly has gone back and forth between being injured and playing like he's injured, and suddenly Coach Surace's fancy trick plays seem to be tricking his own offense more than opposing defenses.
5. Brown (3-3, 1-2)
People don't give Brown enough credit. Their largest loss on the season was by 11, and that came on the road at Princeton. They lost by only one score to Harvard, who I think is pretty clearly the most talented team in the league. With two crucial losses, they're probably out of the Ivy League race, but second place with wins over Dartmouth and Yale is not out of the realm of possibility.
6. Penn (1-5, 1-2)
It's a sad era for the storied sports programs of the University of Pennsylvania. The news articles range from a one-win football team past the midway point to a 7th place preseason ranking in men's basketball. Frankly, the defense lets up as many points as some players achieve in bowling. With the quasi-exception of holding hapless Columbia to 7, they've allowed over 30 points to all five of their other opponents this season.
7. Cornell (0-3, 0-6)
Even with four-year starting QB Jeff Matthews, this team was never good enough to compete for the Ivy title. Without him? Yikes. The key game for their season will be on November 15 at Columbia, by far their best chance for a victory. I think the order I chose for this week's power rankings makes it clear who I'm picking, but I'll say that the choice isn't easy. Add in the fact that it will be a long road trip for the Big Red (well, I suppose every game is a long road trip from Ithaca, NY), and 0-10 suddenly doesn't seem impossible.
8. Columbia (0-3, 0-6)
Oh, Columbia. Losers of 17 straight, but it's not just that. It's the way they lose. They put up 28 points at Monmouth in an over-before-it-started 61-28 defeat, but that was the high water mark of the offense. Other than that, they haven't scored more than 14 in their entire 17-game losing streak. This year, they haven't scored more than 7 in any of their other five losses. It's unreal. At some point, you'd think the ball itself would lunge out of opposing players' hands merely out of pity. But have faith: their last victory was their last home game against Cornell (in 2012), so perhaps that's what it will take to get the Lions out of their current drought.