The Weekend Crowd Shows Up at Pitchfork Festival 2021: Day 2 Recap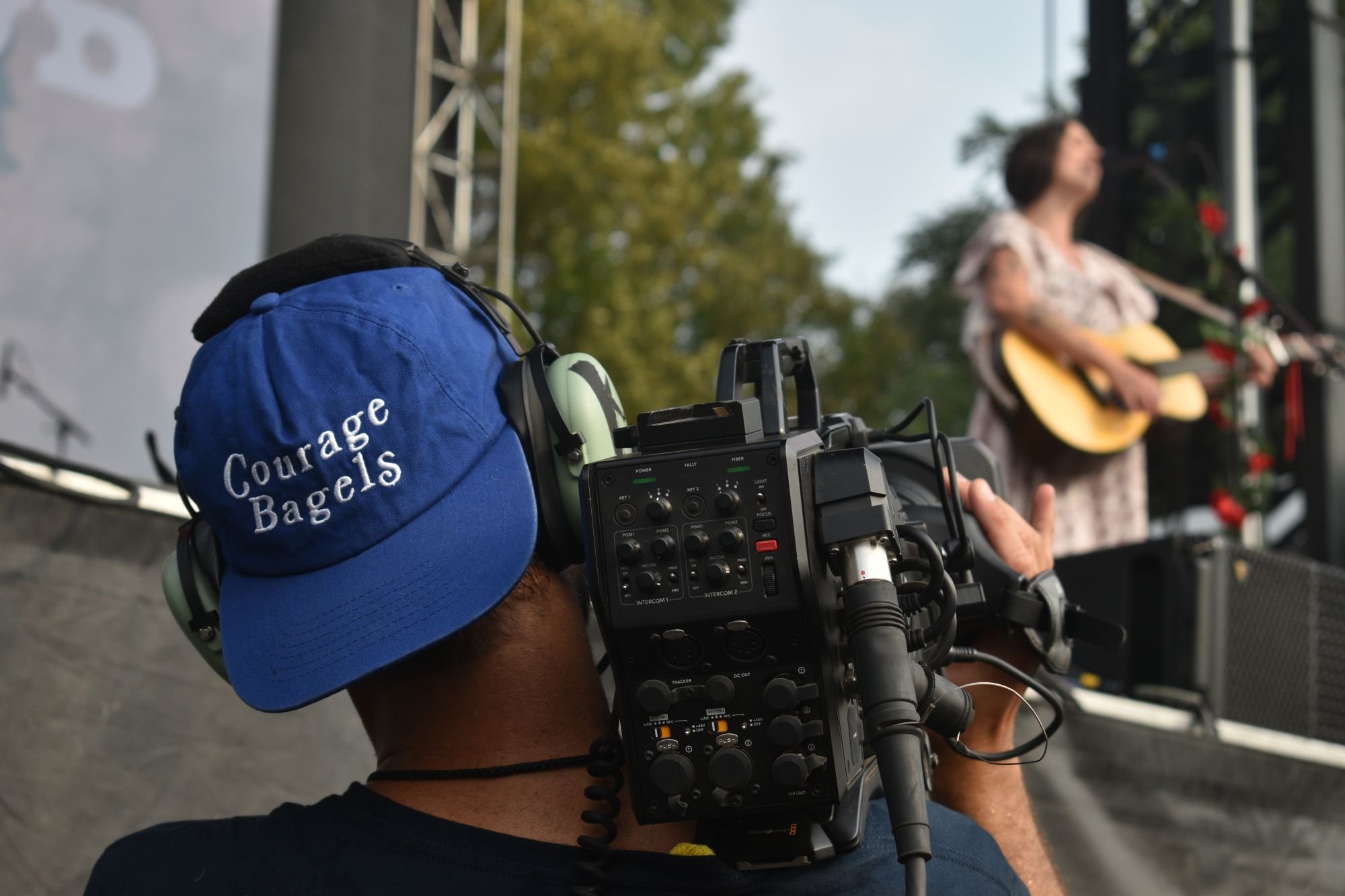 Friday was packed but then the Saturday crowd came barreling in. Dirt swirled up and caked on the skin, nails, and the brightly patterned shirts of attendees, providing perfect conditions for sporadic mosh pits. Everywhere you looked, there was a scene. Human dust baths for stomping rockers. Sad girls rejoicing at Faye Webster's act. Saturday was a blast thanks to a few standout acts: Bartees Strange, Waxahatchee, and St. Vincent.
Divino Niño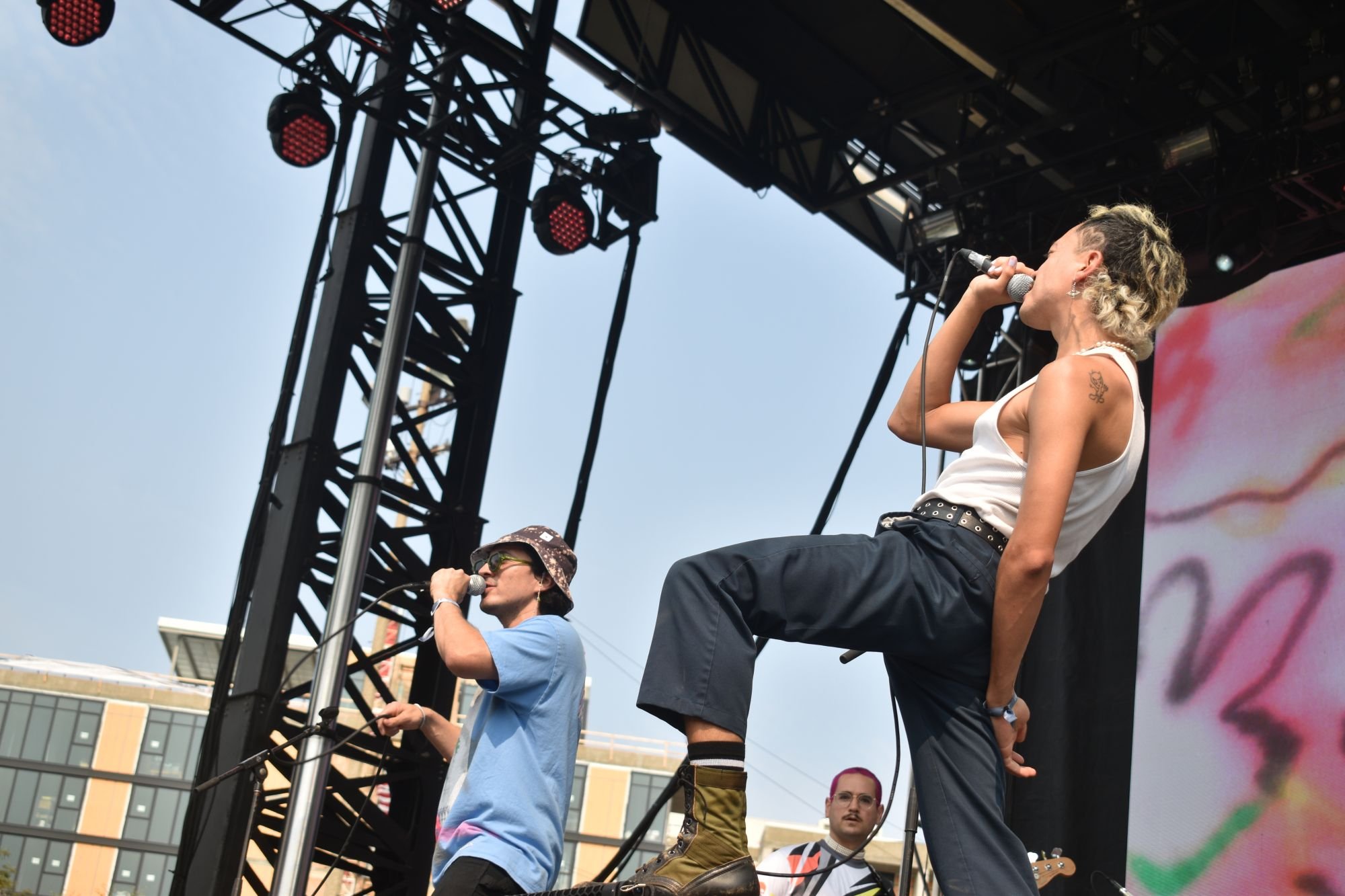 The band introduced beach rock and hardcore influences to the stage in a 45 minute set of musical twists and turns. They milked their Spanish lyrics and engaged the audience with provocative movement and water splashing. On stage, a party brewed. Band members held up beer cans and chanted to the audience, "Mwah!" This was an unforgettably colorful band and an unforgettable performance.
Georgia Anne Muldrow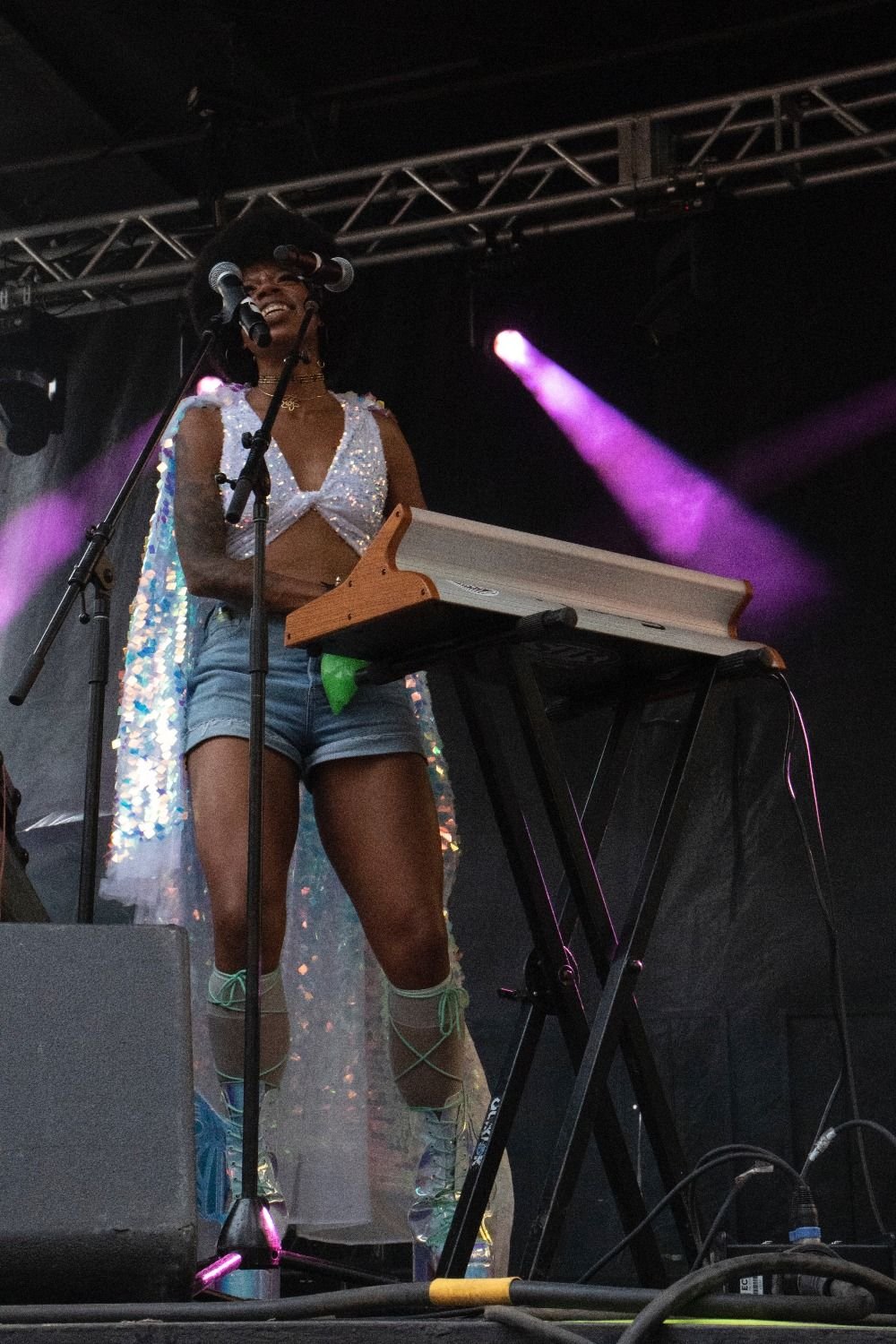 With arguably the best outfit of Pitchfork Day 2, Georgia Anne Muldrow graced the stage in an iridescent sequined cape and matching platform butterfly boots. She started the set with a big smile on her face and the refrain "I see the best in you, I want the best for you." Muldrow captivated the crowd with complicated synth beats and a strong baseline, but it was when she started rapping that people really got moving. She left us with hopeful words "be joyful, however you succeed, however you fail."
Waxahatchee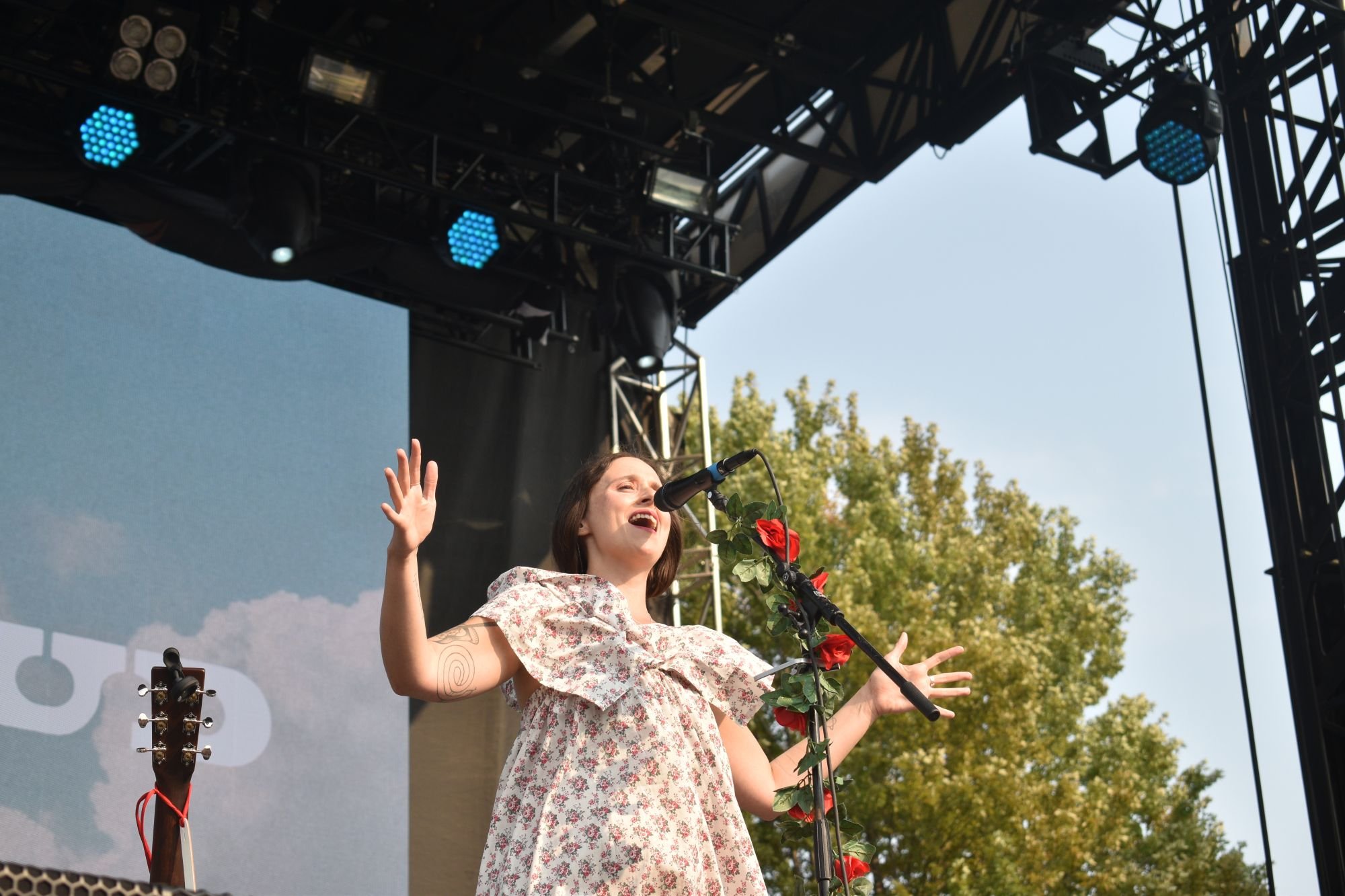 This Saturday was Waxahatchee's third appearance at Pitchfork Fest but one of the first appearances performing her 2020 album Saint Cloud. Katie Crutchfield is a majestic performer, and her lyrics captivated the audience close and far away from the stage. She performed favorites from her latest album including "Lilacs" and "Fire" as she swayed in her summer dress as the sun set.
Faye Webster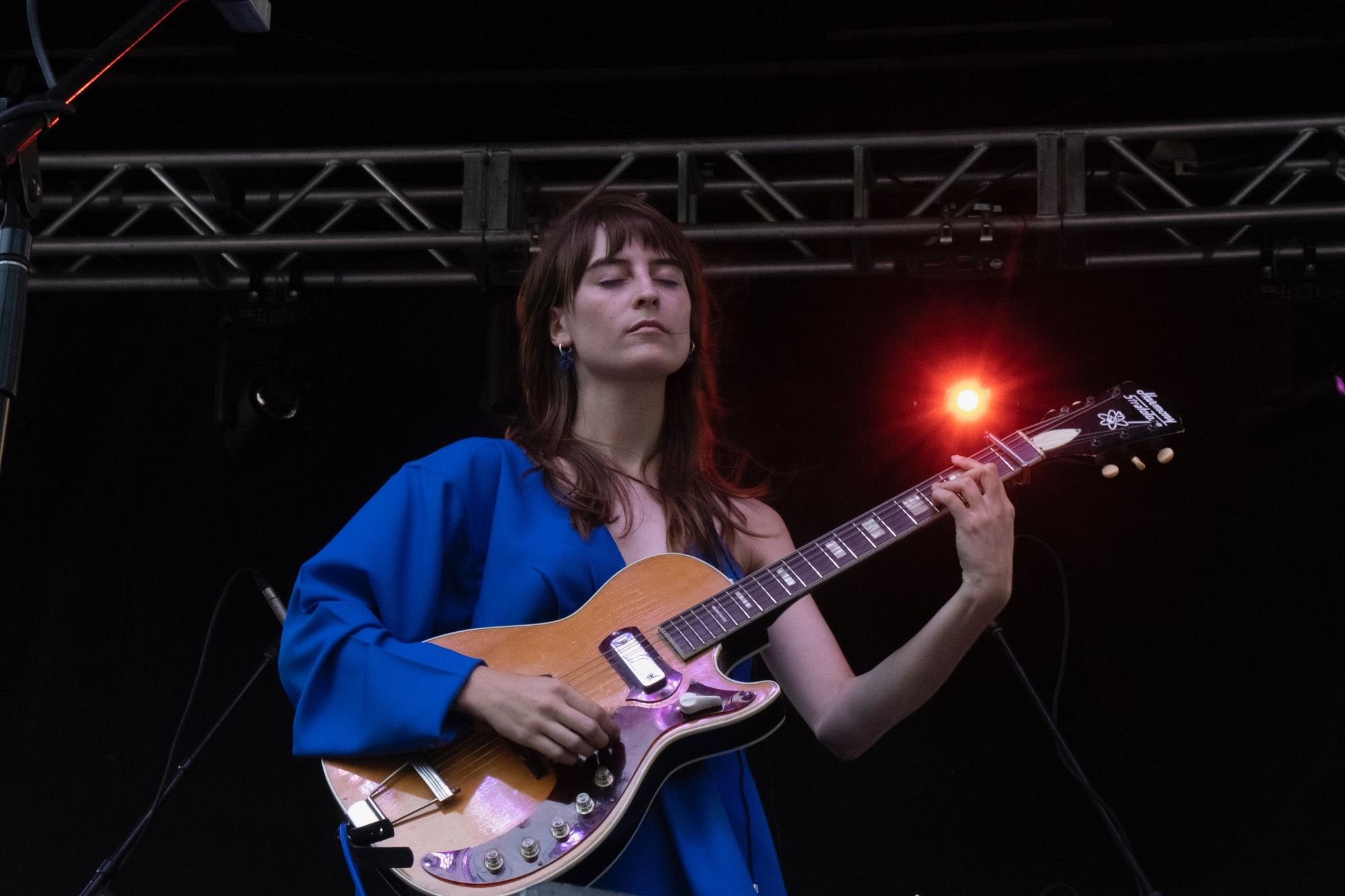 Circular red signs printed with "haha" decorated the Blue Stage for Faye Webster. Wearing a one-sleeved royal blue dress, she sang her ethereal, introspective songs with a slightly pained expression and closed eyes. The crowd swayed with her and sang along to lyrics like "you make me wanna cry in a good way." With the bass drum reverberating through the audience and one of the musicians on a pedal steel guitar, Faye Webster left the tattooed and colorful-haired crowd wanting more.
Angel Olsen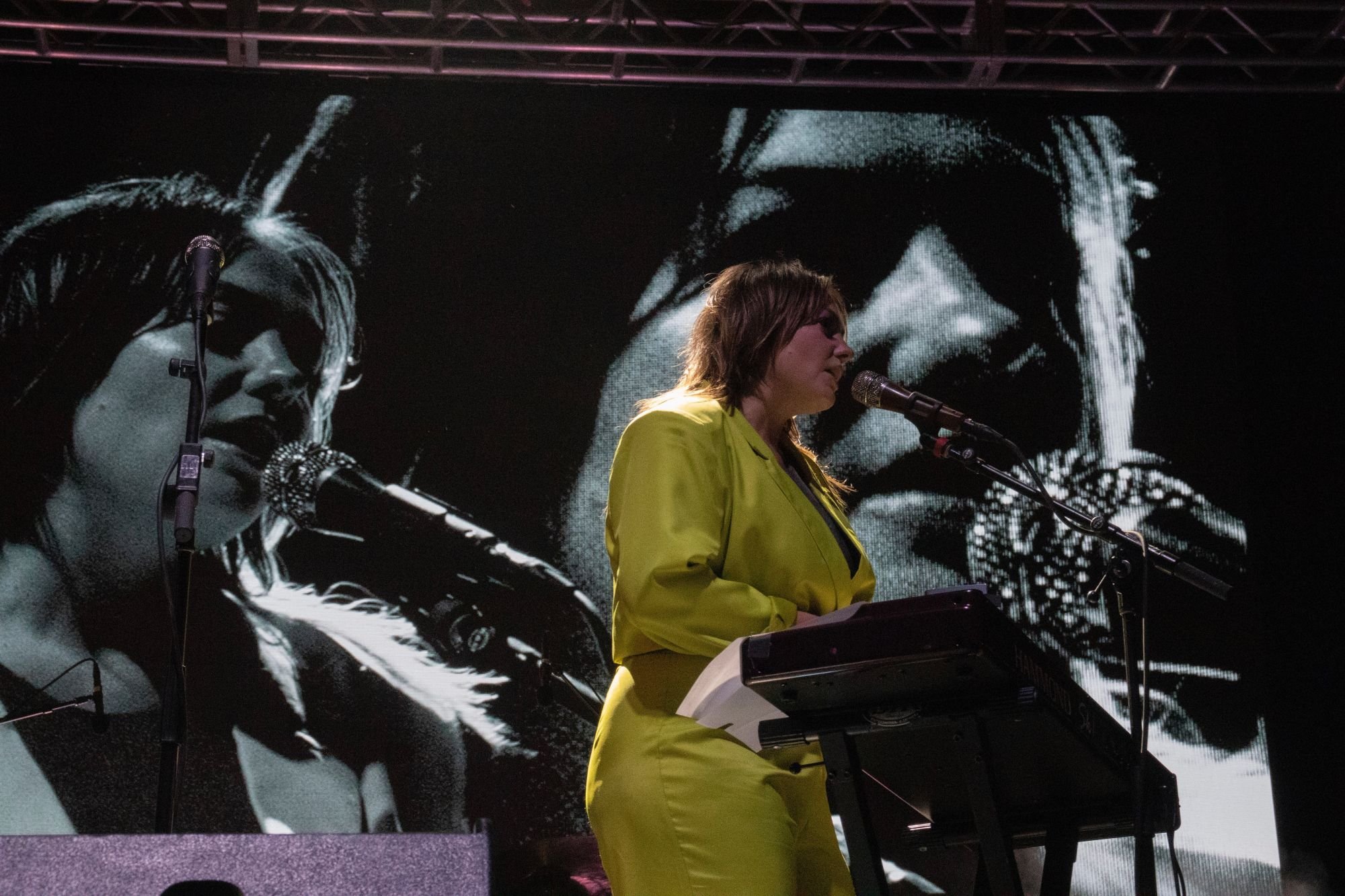 Angel Olsen came onto the Red Stage in a lemon-lime pantsuit, standing out from the rest of her black-clad band. She greeted us with the words "I'm in love with you I wanna be with you right now," and the crowd obviously wanted to be with her too. Olsen introduced the third song as one she wrote last night, saying that she had been really inspired in her hotel room. After asking her bandmates if they knew the song well enough to play it, they started playing Shut Up Kiss Me, one of Olsen's most popular songs. The crowd sang along, clapping and jumping with happiness and love. It was Olsen's first show in two years, and her fans are very happy to have her back.
St. Vincent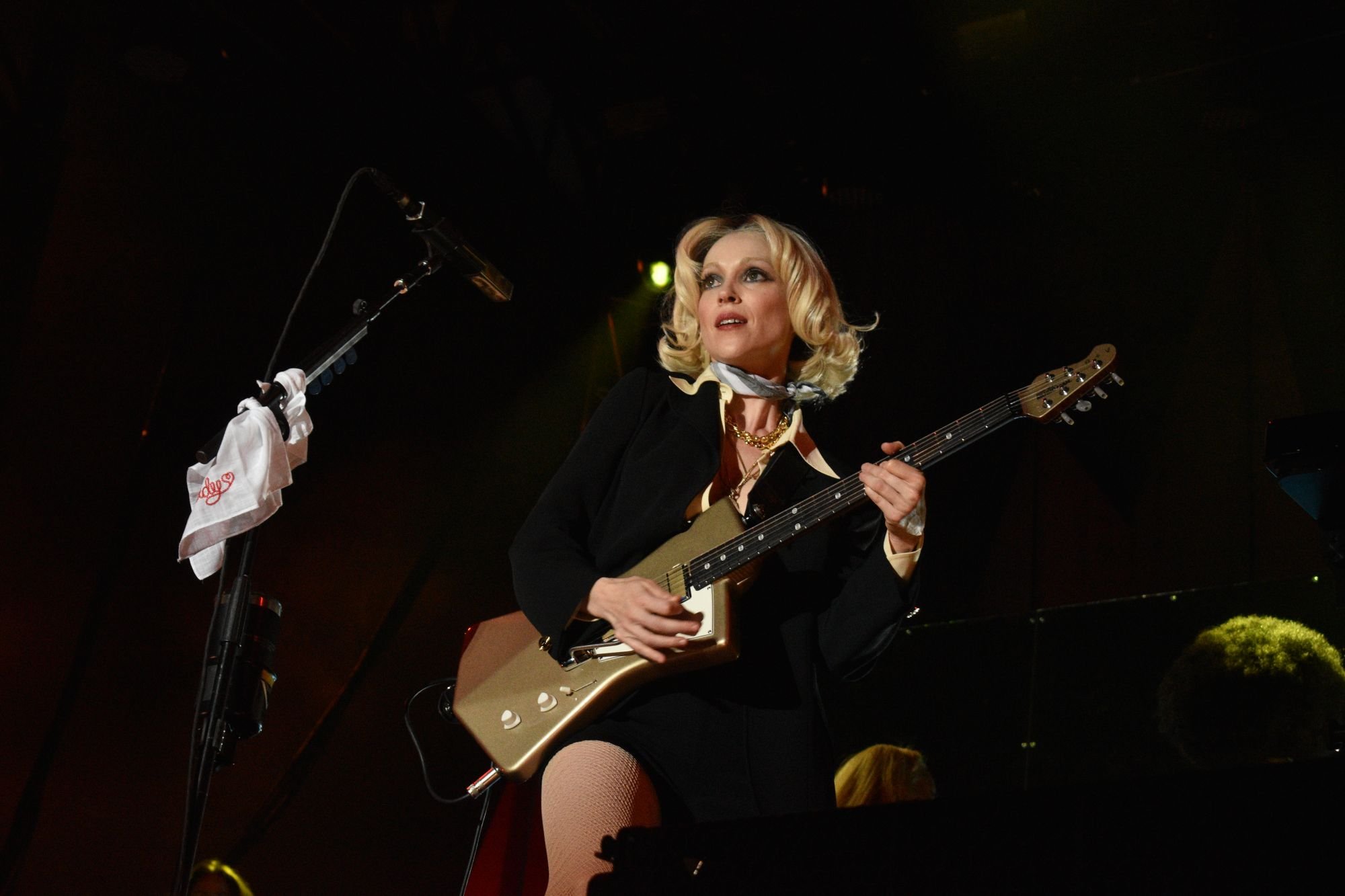 St. Vincent knows how to deliver a performance. To a 6.8 audience. Ha ha, the joke is on us (well mostly Pitchfork). But with smooth backup dancers, raunchy dance moves, and a powerful voice, it was more than enough to move the audience to laughter, tears, and incredible joy. She kicked off the set with "Digital Witness" and "New York," both crowd-pleasers. As the night wore on, she kept her energy high and the audience in good spirits.
Other standout acts: Bartees Strange, Faye Webster, Ty Segall & Freedom Band, Jamila Woods
Jess Eng is a DJ for Blues. Micaela Rosen is a DJ for Jazz.