What Makes Dounia, Dounia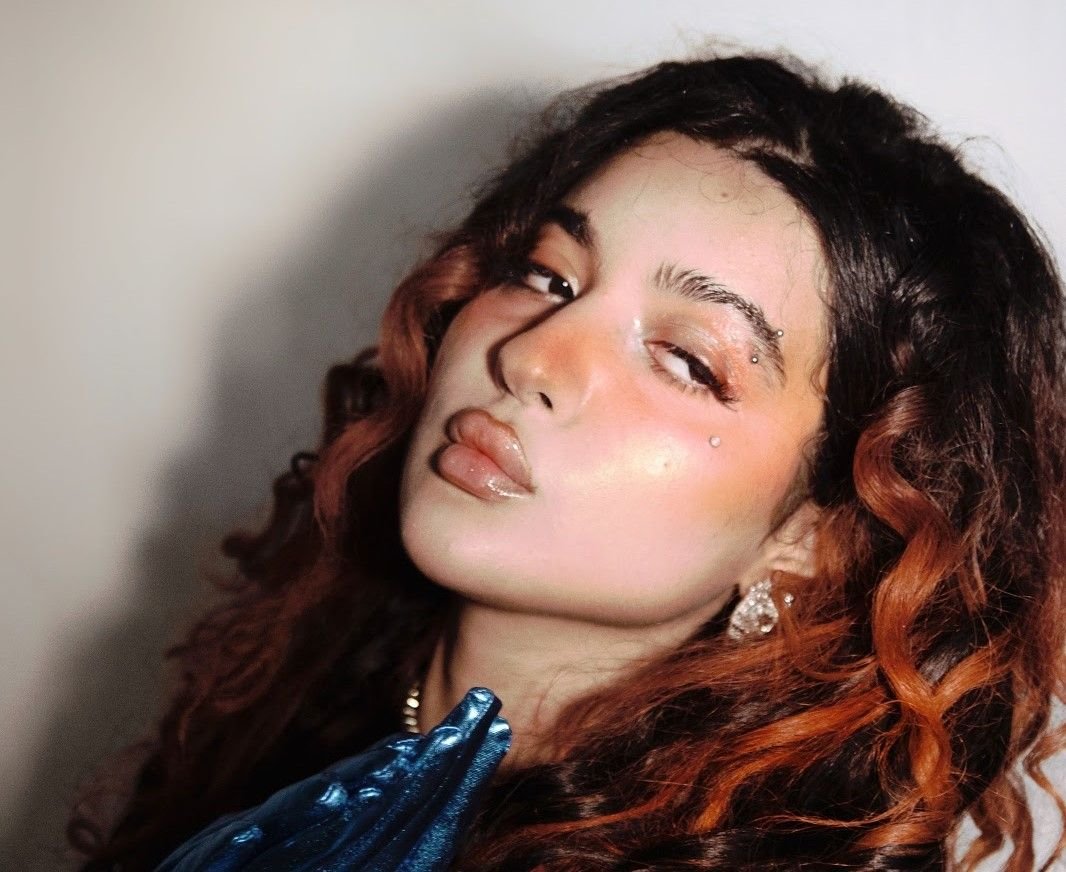 // image courtesy of Dounia.
Embracing yourself and your purpose: divinely guided. Dounia Tazi, known musically as Dounia, is a New-York based artist who's journey in the music industry has been led by passion, authenticity, and self-knowledge. Embodying a more experimental R&B sound, Dounia blends sensual and almost ethereal tones— think Raveena and OSHUN— with trap elements— like Jessie Reyes and Kehlani. This blend is most evident in songs like "East Coast Hiding," "MISTAKES, " and "BAHAMAS." But Dounia's music has also pushed boundaries into techno and EDM elements, evident in her latest track "GreyGoose" in collaboration with Skrillex.
From her beginnings in Astoria, Queens, to her exposure to New York's art and fashion scene in Soho—Dounia has surrounded herself with the unconventional and brought this dynamism to her music.
"It's a whole personality trait, we're so special, literally we're so special. People who grew up in New York are just a different breed" These were the words that Dounia used to describe the New York "gene," as she puts it— explaining that the different energy in the city has had a large impact on her artistry. For her, the diversity of Queens offers an expanse of opportunity to explore. Not only can she find a network of creatives to bounce off ideas with, but she can get inspiration from strangers as well. "People are so colorful," she explains of her neighborhood. Translating a vibe from the physical environment to her sound is something that has helped Dounia pave her own path in the music industry.
Starting in 2017, Dounia has released three albums, two EPs, and a slew of singles. Each project is marked with the "Dounia vibe"— embodying an air of realness that is a testament to her love of music and it's healing properties. Inspired and influenced by the "transparent vibes" of artists like Eminem, Drake, and the Weeknd, Dounia prioritizes her authenticity over appeasement, Introspecting that her energy is thrown into every stage of the creative process, she explains, "the Dounia vibe is authenticity and good music."
Although the principle of the "Dounia vibe" has maintained a strong connection to her first single "East Coast Hiding" and first album Intro To, Dounia revealed how her spiritual awakening after the release of second album The Avant Garden has helped her become more spiritually in tune with herself. She explored a sense of maturity that came with the project, "I think earlier on I might have been seeking more validation than I am now for sure and that's totally okay. Again, you know, no shame. There's no shame." The surge of self empowerment and inner reflection led to her latest album THE SCANDAL, her self-identified most spiritual album yet.
Building off of this spirituality, Dounia has viewed the events of 2020 as the opportune time for self reflection and a realization of one's purpose. She summarized that it's "a real ass point in time" that "will inspire you to be your real ass self." In her own work, unpredictable experiences over the past two years have yielded some of her most popular work. As she has started producing her music and recording herself, Dounia's music process has had to evolve. Nevertheless, she went on to releasing thirty-three songs this year alone. "So many songs that are now people's favorites would not exist," she contemplated, if the circumstances had been different.
For Dounia, music has become second nature, using it as an opportunity to let life speak through her. "You're not going to make good music if you're just— if you're not living your life." Waking up and flowing with God, Dounia uses her intuition to fuel not only in her music, but also the development of her brand, Bubblescotch, which she designates as "a vehicle for conscious and creative vibes." Dounia, both as an artist and as a person, is a testament to divine timing and unapologetic realness. It's no wonder her use of music as a form of self expression has resonated with many. Her undeviating allegiance to herself and her experiences is ultimately what makes Dounia, Dounia.
// Jaya Samuel '24 is a guest writer for The Darker Side.