WHRB Sports Stories Episode 2 - Larry Kahn, Class of 1983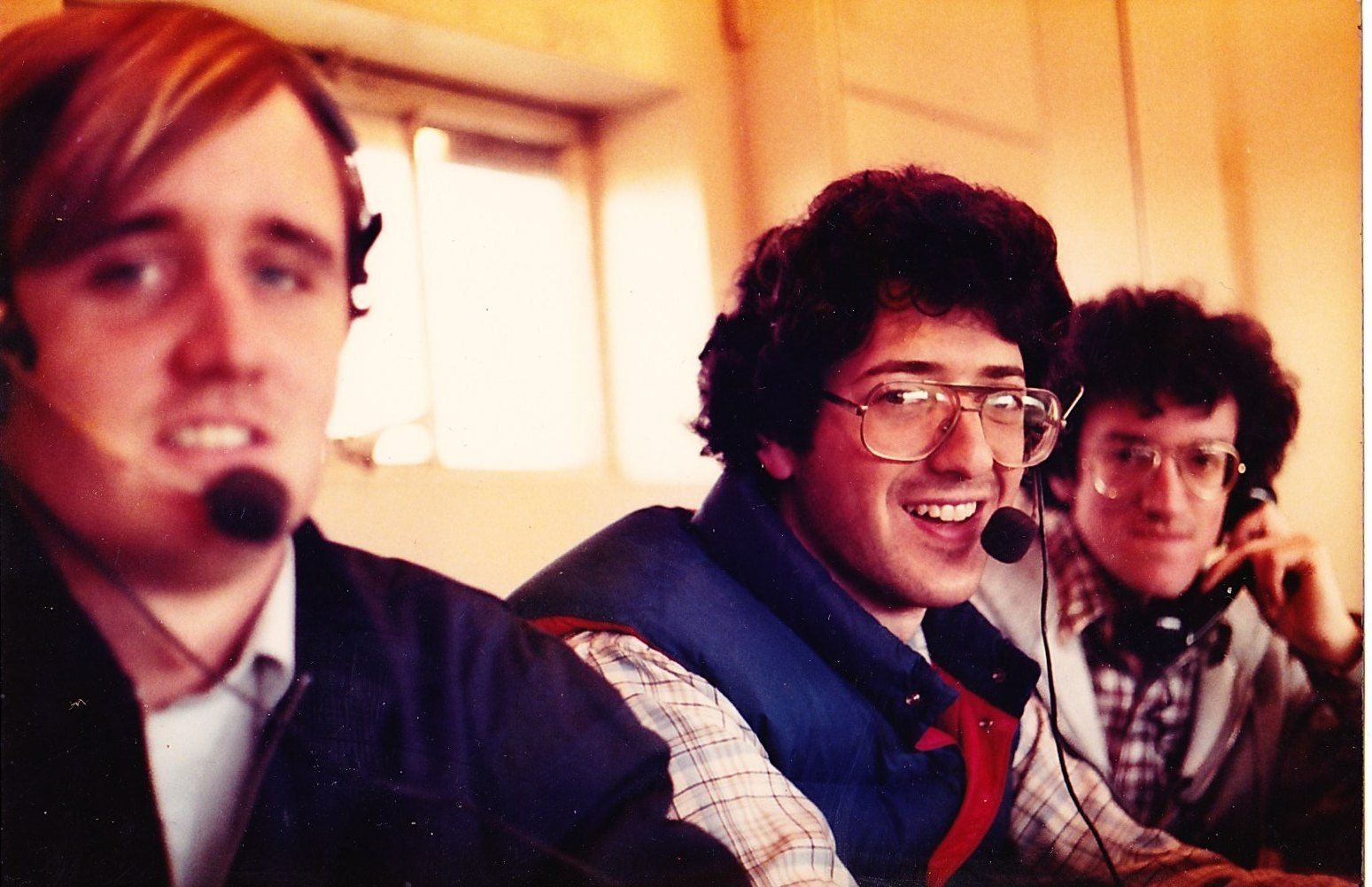 Listen
WHRB Sports alumnus Larry Kahn, class of 1983, speaks with us to talk about his time on the station. Larry fills us in on what he has been up to since his days on WHRB. He walks us through his path from being play-by-play for Harvard football to becoming the VP of Research at the Golf Channel. The conversation then dives into some of the more iconic experiences a member of WHRB Sports could have. Larry talks about doing his first sportscast after the USA beat Russia in the 1980 Olympics. Let's just say the USA winning that game was not the only miracle that occurred that night. Then we get to hear about some fun travel stories and the fun that is to be had when broadcasting Harvard Hockey. Most importantly, Larry takes us back to the 1982 Harvard Yale game, when MIT blew up a balloon on the field.
Show Highlights:
- 1982 MIT Balloon Game memory.
- Larry and his broadcasting partners sleeping over at a sorority after broadcasting a game at William and Mary.
- The Sportscast after the USA Hockey's 1980 Olympics victory over Russia.
- What to do before smartphones, when the seniors going on the Penn game road trip leave the station WITHOUT the equipment? The answer includes calling Smokey Joe's.
Brandon Wachs is the Sports Director for WHRB Sports
Please visit us next weekend for our third installment of WHRB Sports Stories and follow us on twitter & Instagram @whrbsports. Also make sure to tune in to Sunday SportsTalk every Sunday at 1 PM.