WHRB @ SXSW - Day 5 Recap - CAPYAC, House of Kenzo, Retirement Party, and more!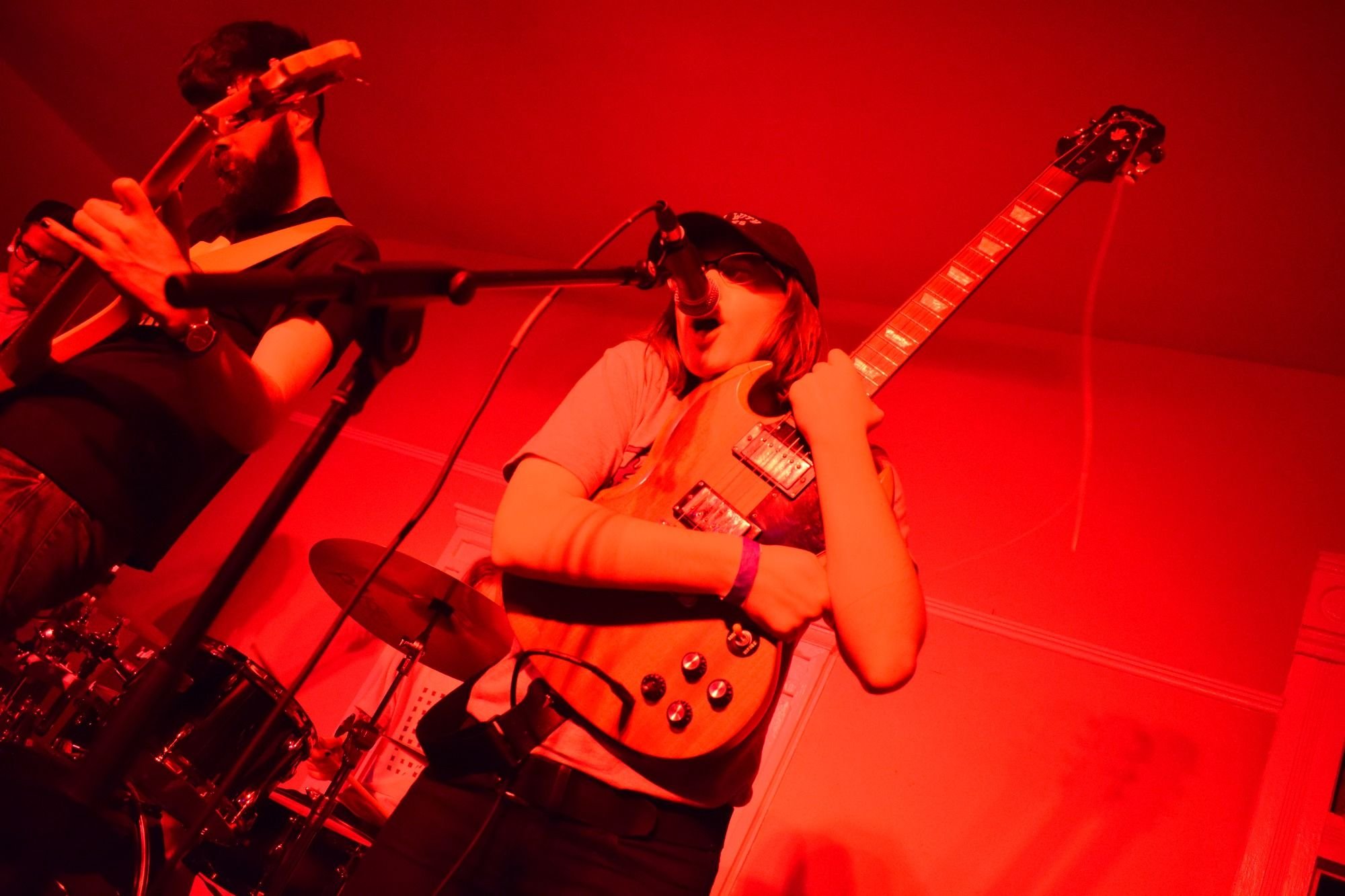 Capyac
=========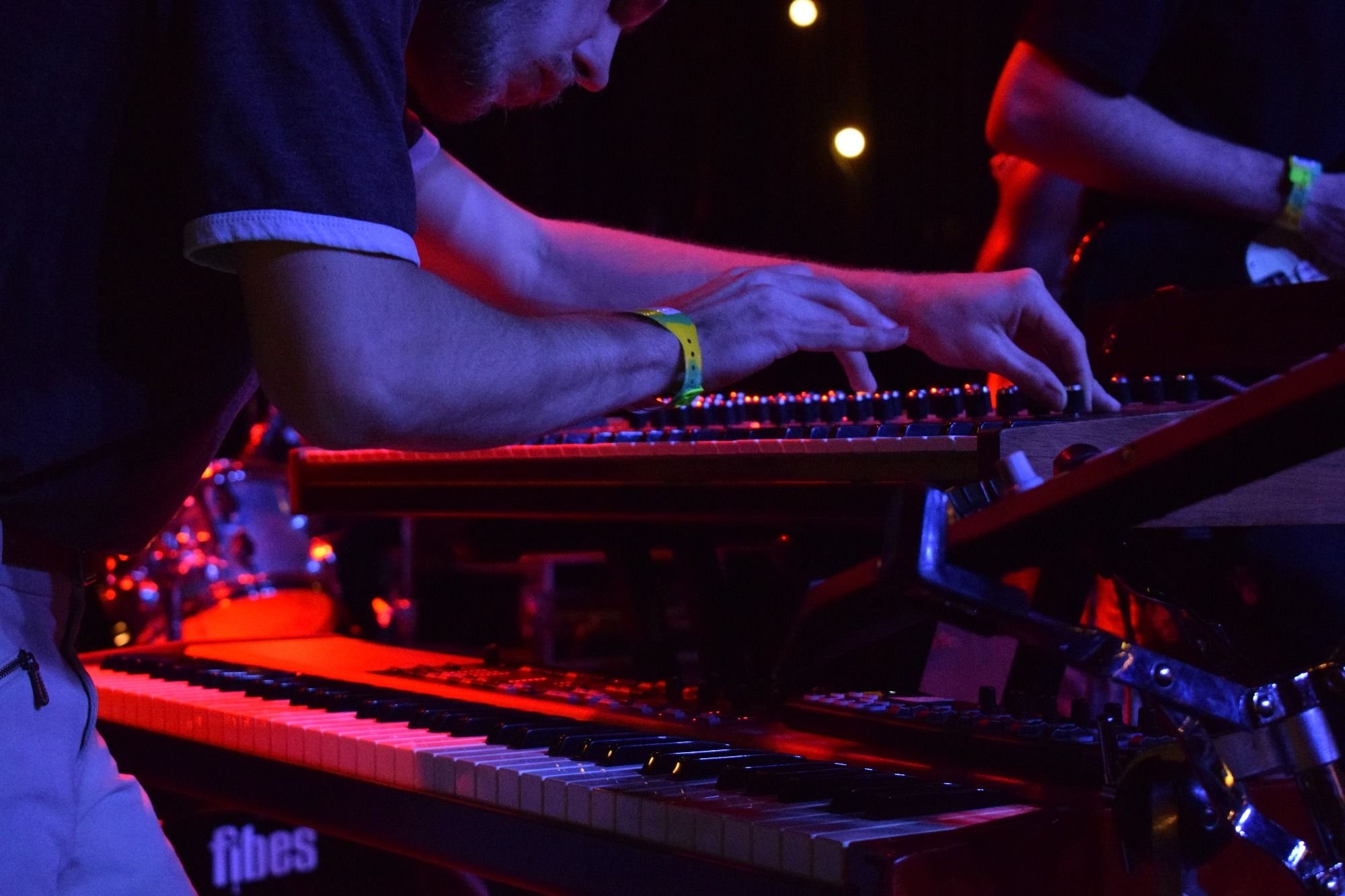 A funky group of doods from Austin who we caught earlier on in the afternoon on Saturday, at an event run by the Black Fret, an awesome local-music-supporting collective! The four had silky smooth layered vocal harmonies backed by some equally as silky synths. They reminded us a bit of the Village People, if the Village People were really good at making electro funk. With strong production skills and confident, "ooo"-inducing live vocalists, CAPYAC made for a groovalicious live set.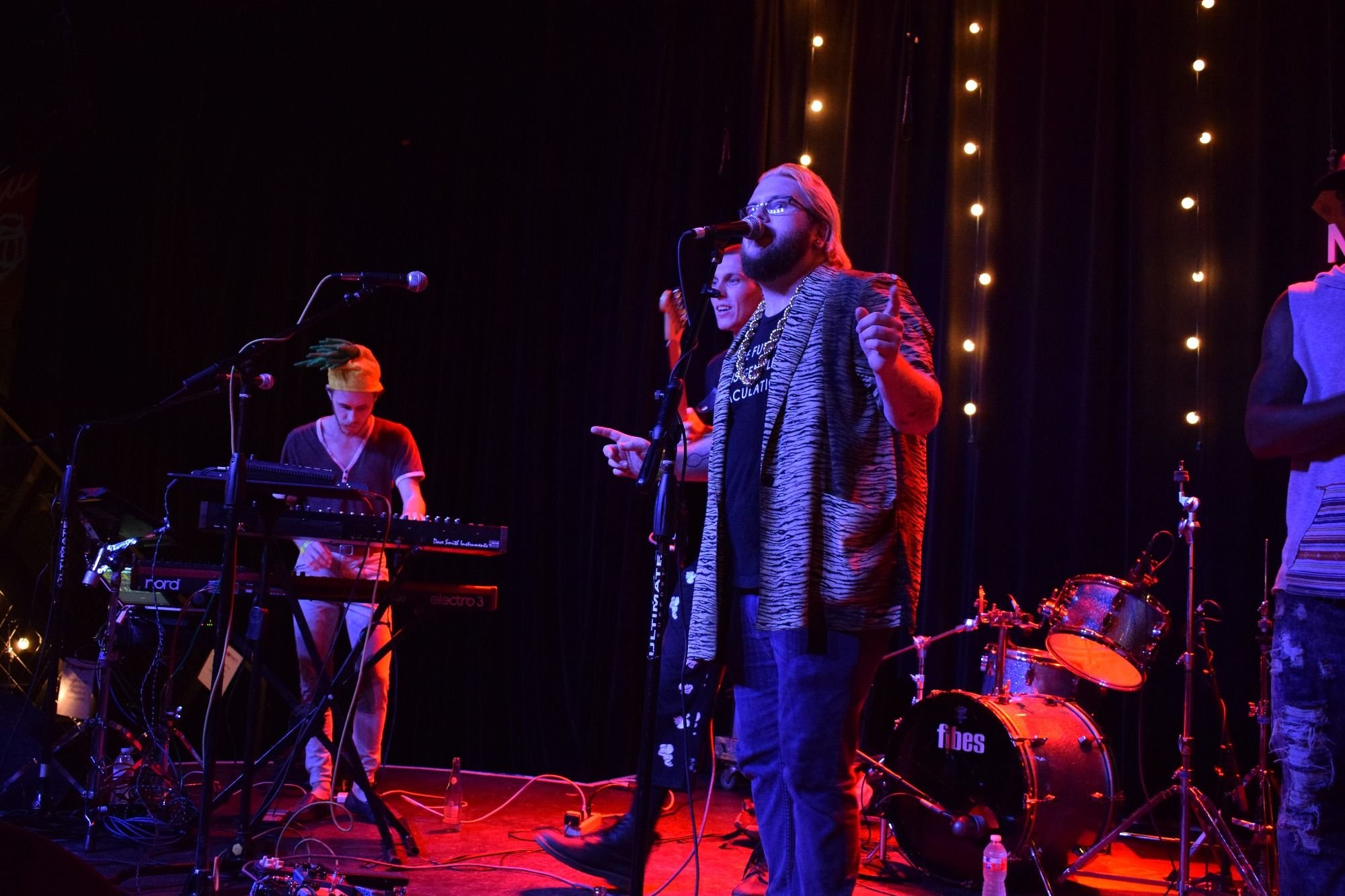 Destination: Camp West Campus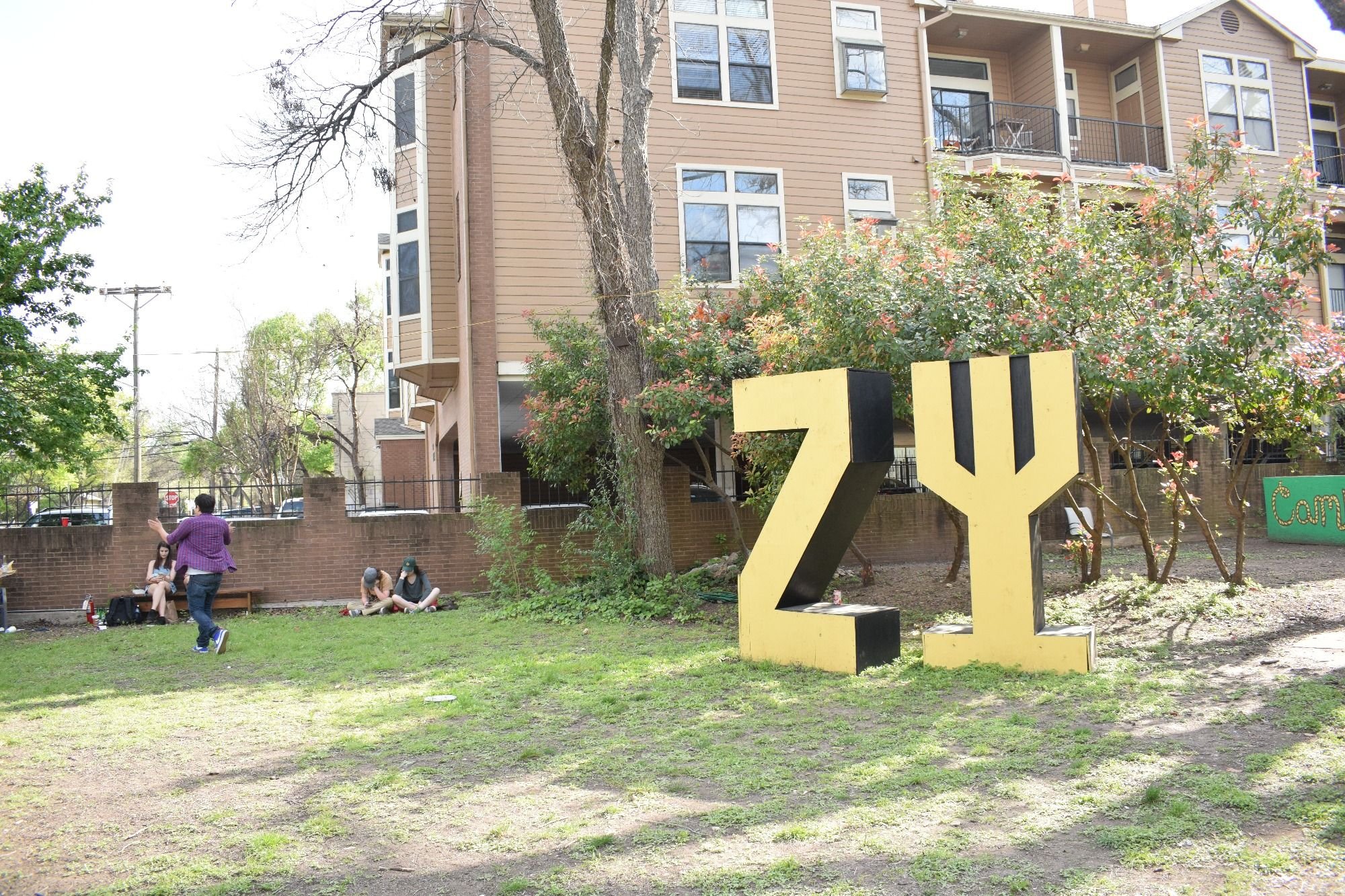 Our next adventure took us to a frat house, which surprised even us, but the music was good so what else could you ask for? Camp West Campus was an all day event hosted by the boys at Zeta Psi and the lineup did anything up disappoint. The setlist was stacked with great DIY bands from all around the country, and the venue and sound were both very well run, especially for a unofficial space.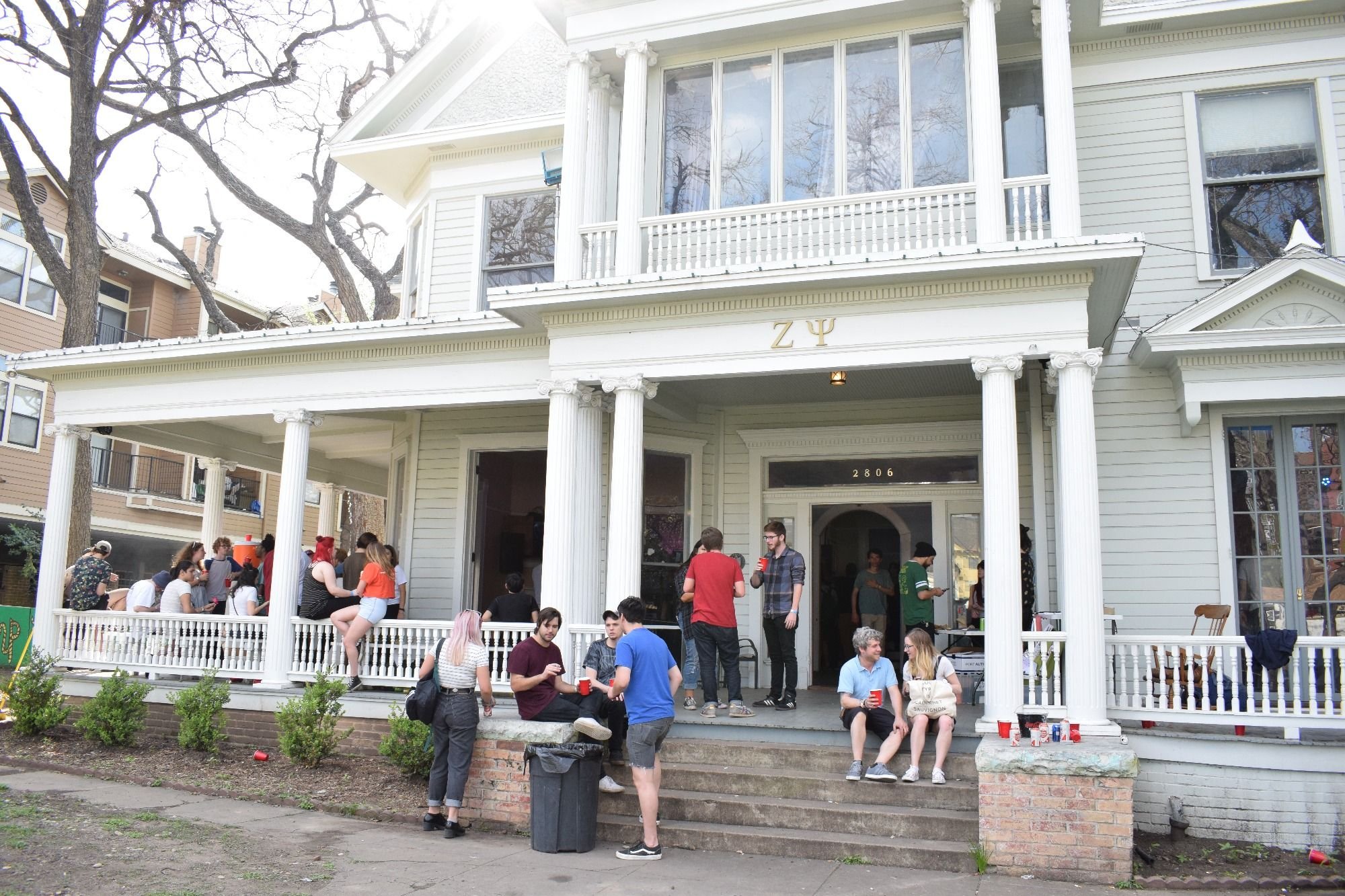 Kississippi
==============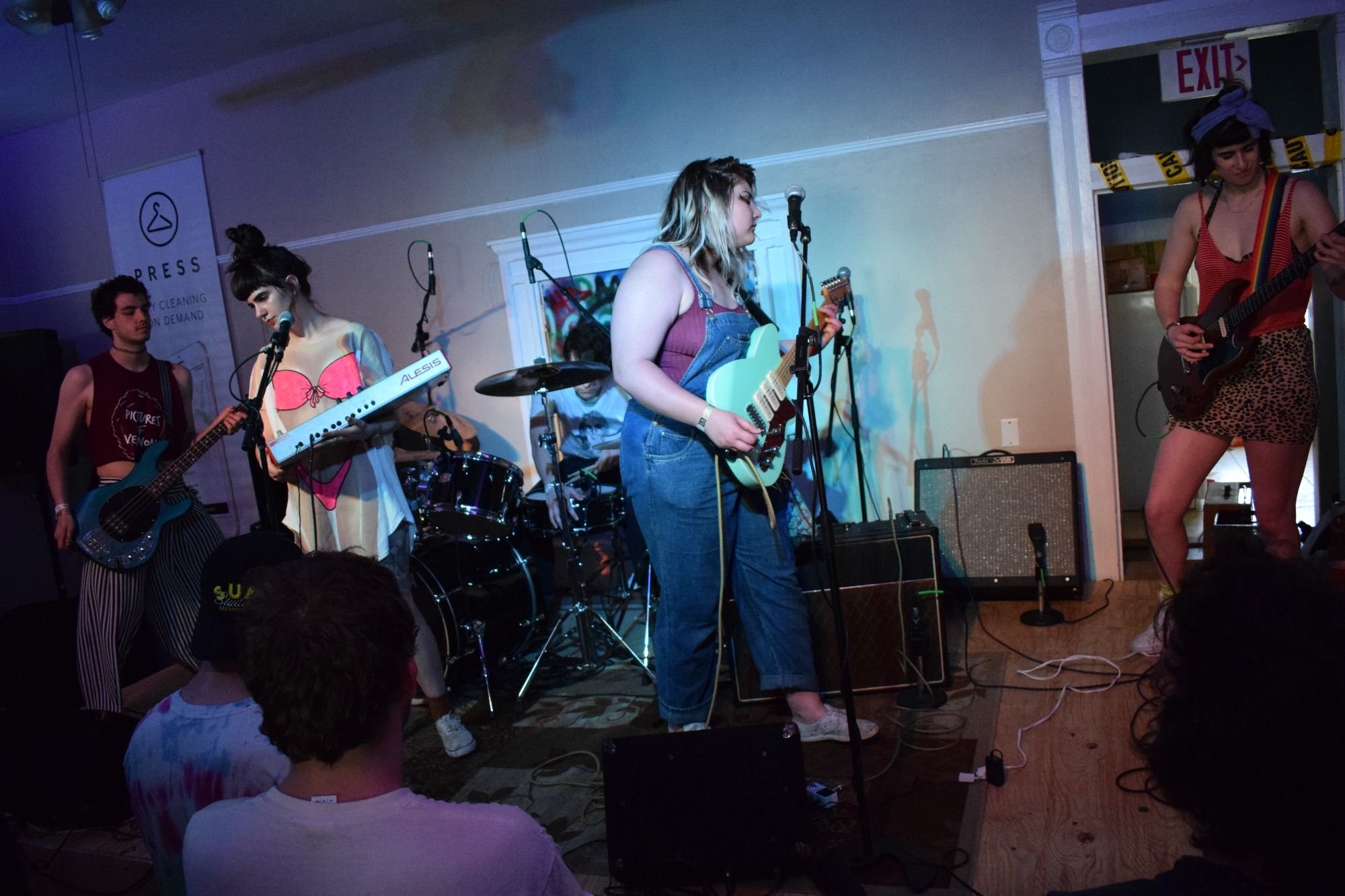 A charming 5 piece from none other than the DIY-blossoming Philadelphia, Kississippi's live set was honest and ear-catching. Mixing simple guitar and synth lines over nostalgic common-tone chord progressions, their comfy living room-vibes transformed a looming Texas frat house into a cozy, intimate space.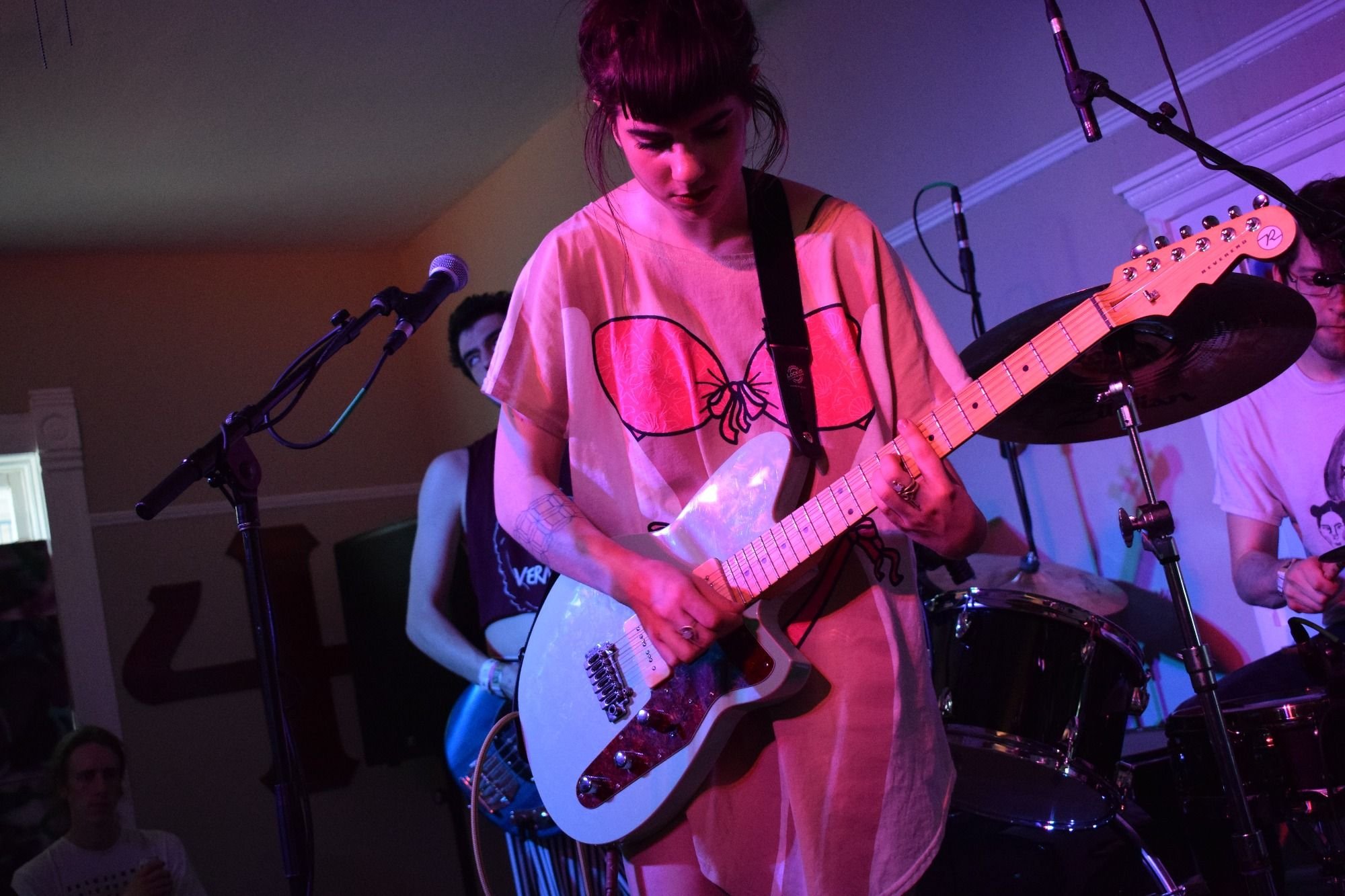 Save Face
============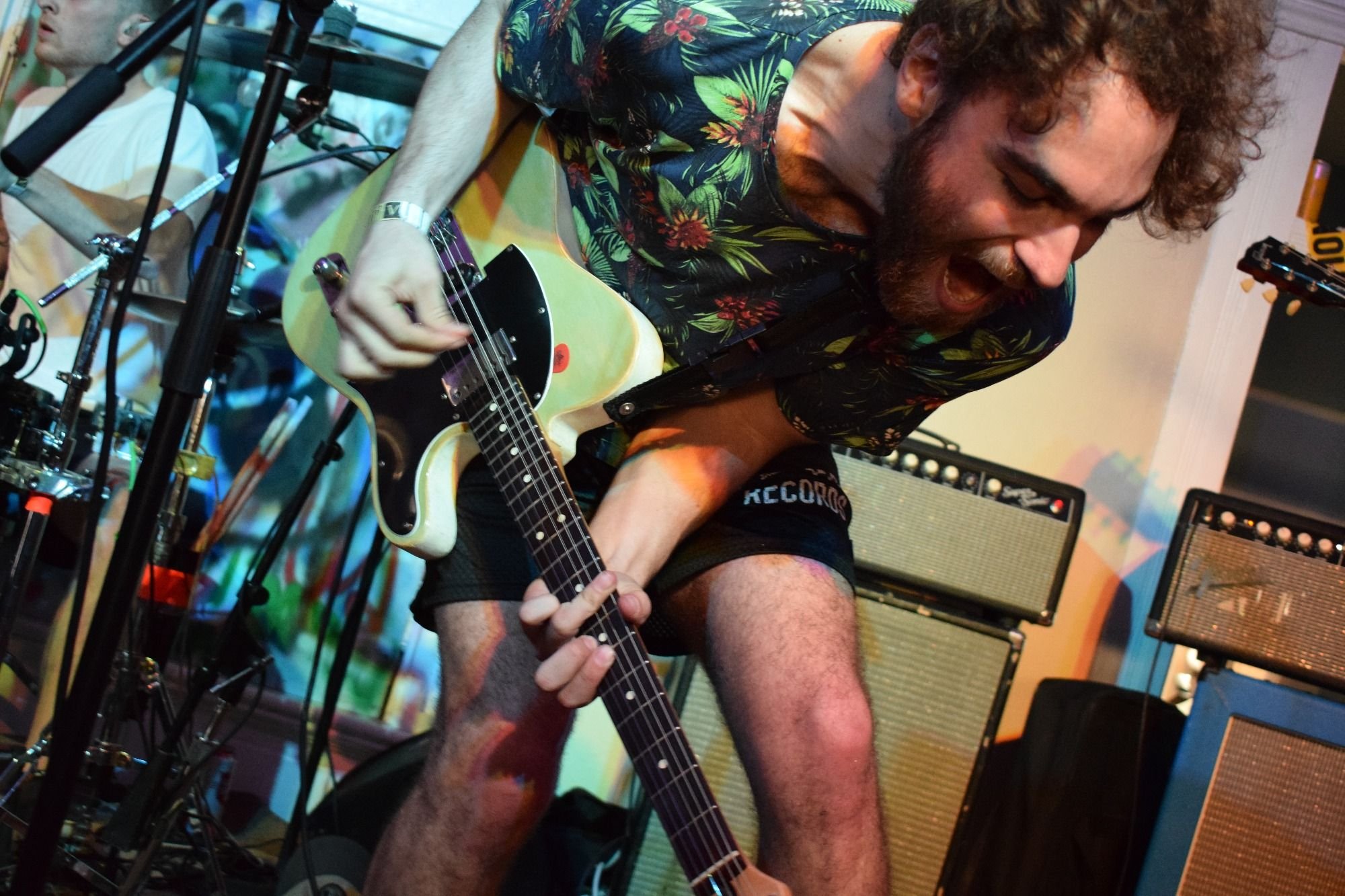 A juicy 4 piece from Trenton, Save Face played right after Kississippi, a nice complimentary juxtaposition that hit home for Luke's unquenchable pop-punk passion. Trading vocals between the drummer, lead guitar, and a standout frontman, we were blown away by their stage chemistry and super tight instrumentation. Well-done pop punk best-consumed live, Save Face were absolutely wonderful to listen to.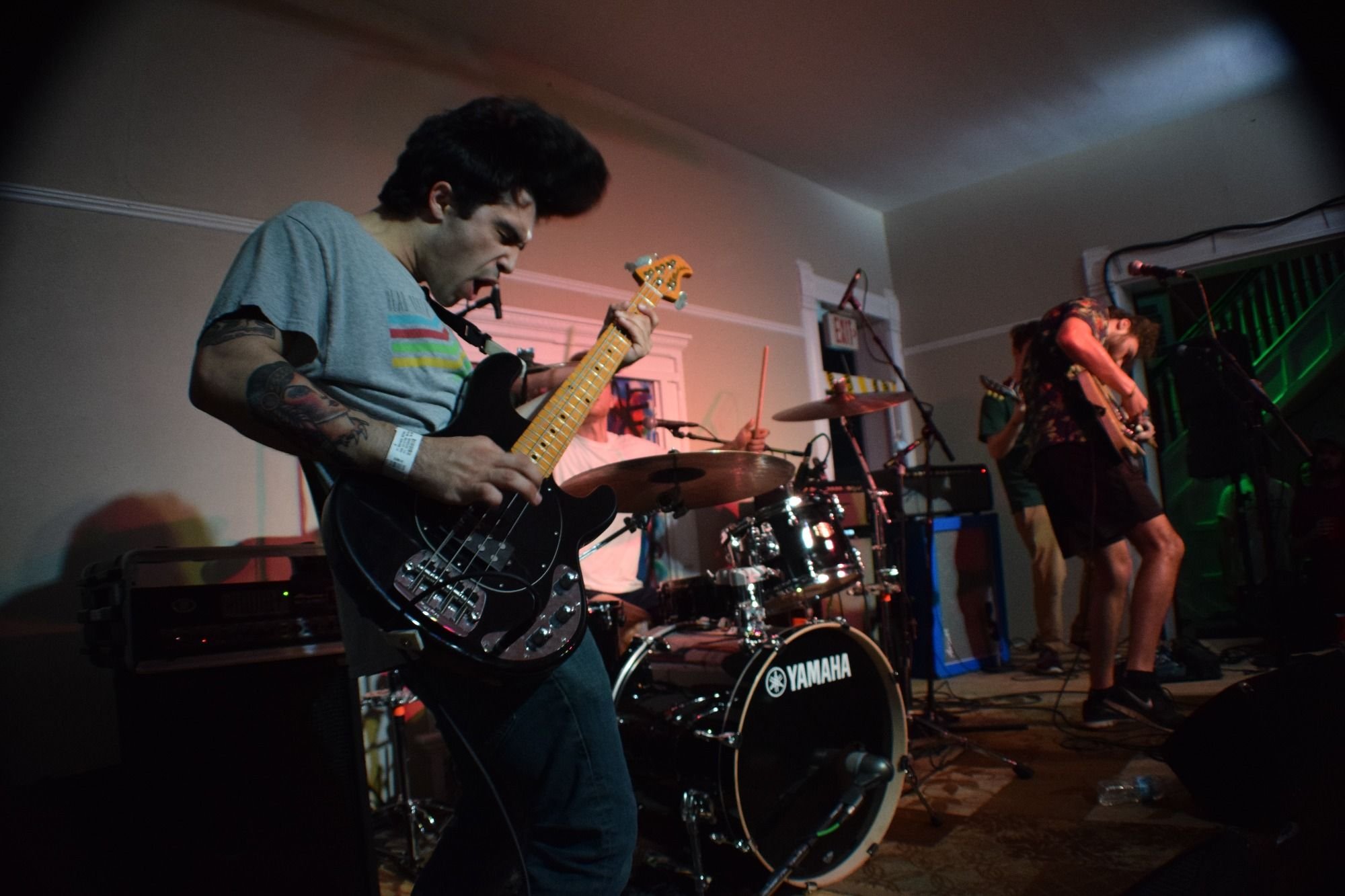 House of Kenzo
=================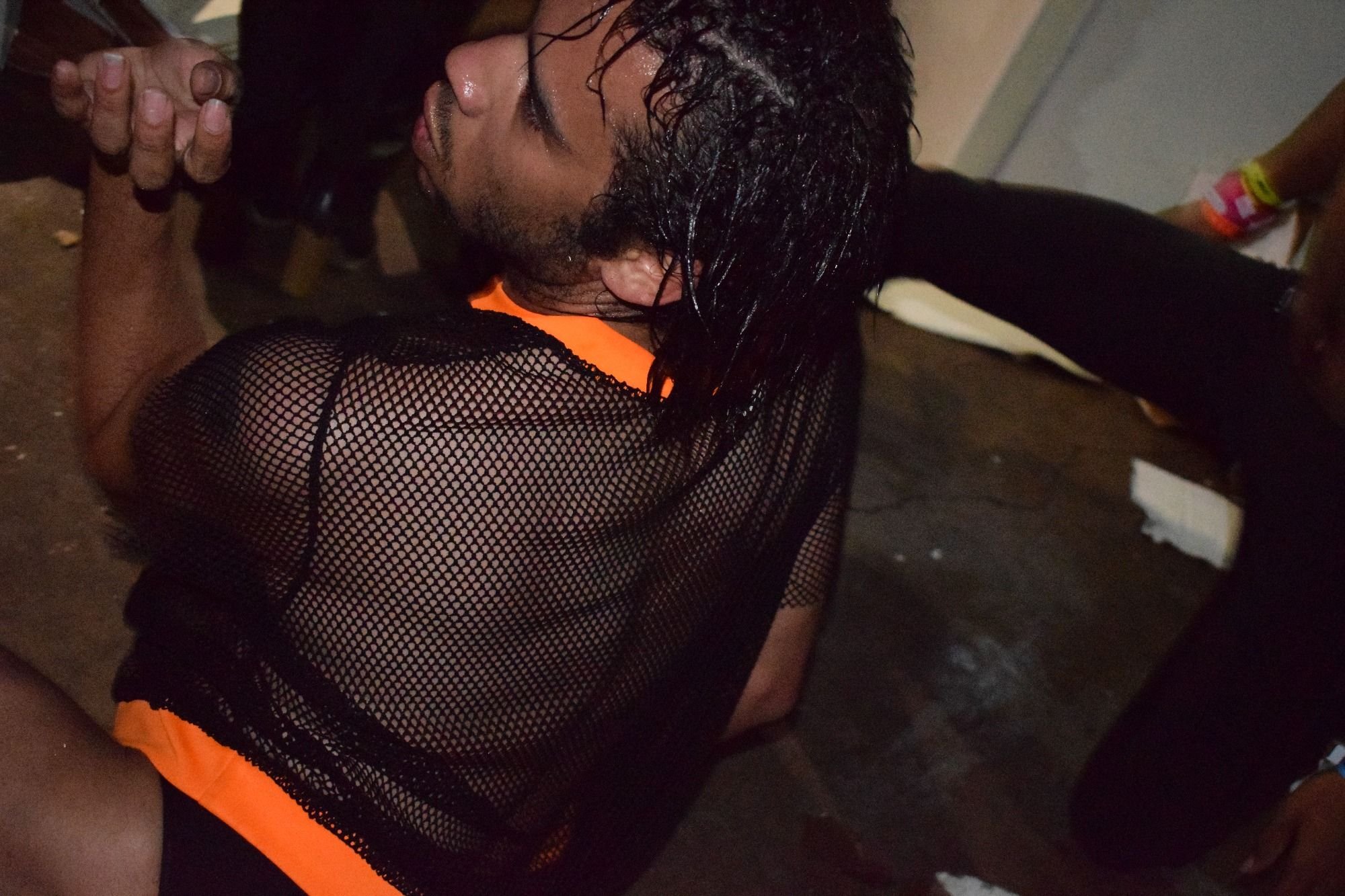 The folks at HOK promised a *performance* via instagram a few hours before they took over the floor at Barcelona:
"GOOD LUCK TONIGHT BABY GIRL, EMPTY YOUR SELF AND RELEASE EVERYTHING SO THAT YOUR HOLY VESSEL MAY BE HOLLOWED AND WELCOME TO THE FRESH NEW GHOST OF A FERTILE FUTURE. MAY THE SPIRIT OF THE RIVERS ACCEPT YOUR ABANDONED RESTRAINT AND FORGOTTEN SELF, SO THAT YOUR VITALITY CAN TRANSCEND THE IMAGE OF HUMAN FORM AND EXORCISE THE SHEEP OF BARCELONA WHO WITHOUT YOUR GUIDANCE AND DIVINE MOTION, WILL BE MOTIONLESS AND CRIPPLED BY IMPOTANCE. THE PUBLIC IS PREGNANT WITH PROMISE AND PURPOSE; DELIVER THEIR BIRTH AND BE YOURSELF BORN." -DAMON MARTINEZ
HOK PERFORMS AT 10PM TONIGHT WE BUILD. YOU'RE HIRED ~ GET TO WORK -- KENZO CORPORATION HERE TO GENTRIFY YOUR CLUB #CUNTCEPTUAL#SXSWFEELINGS
5 members of the San Antonio-based experimental vogue collective cleared a circle in front of the DJ booth and asked only that everyone "F*CK IT UP WITH YOUR SIS."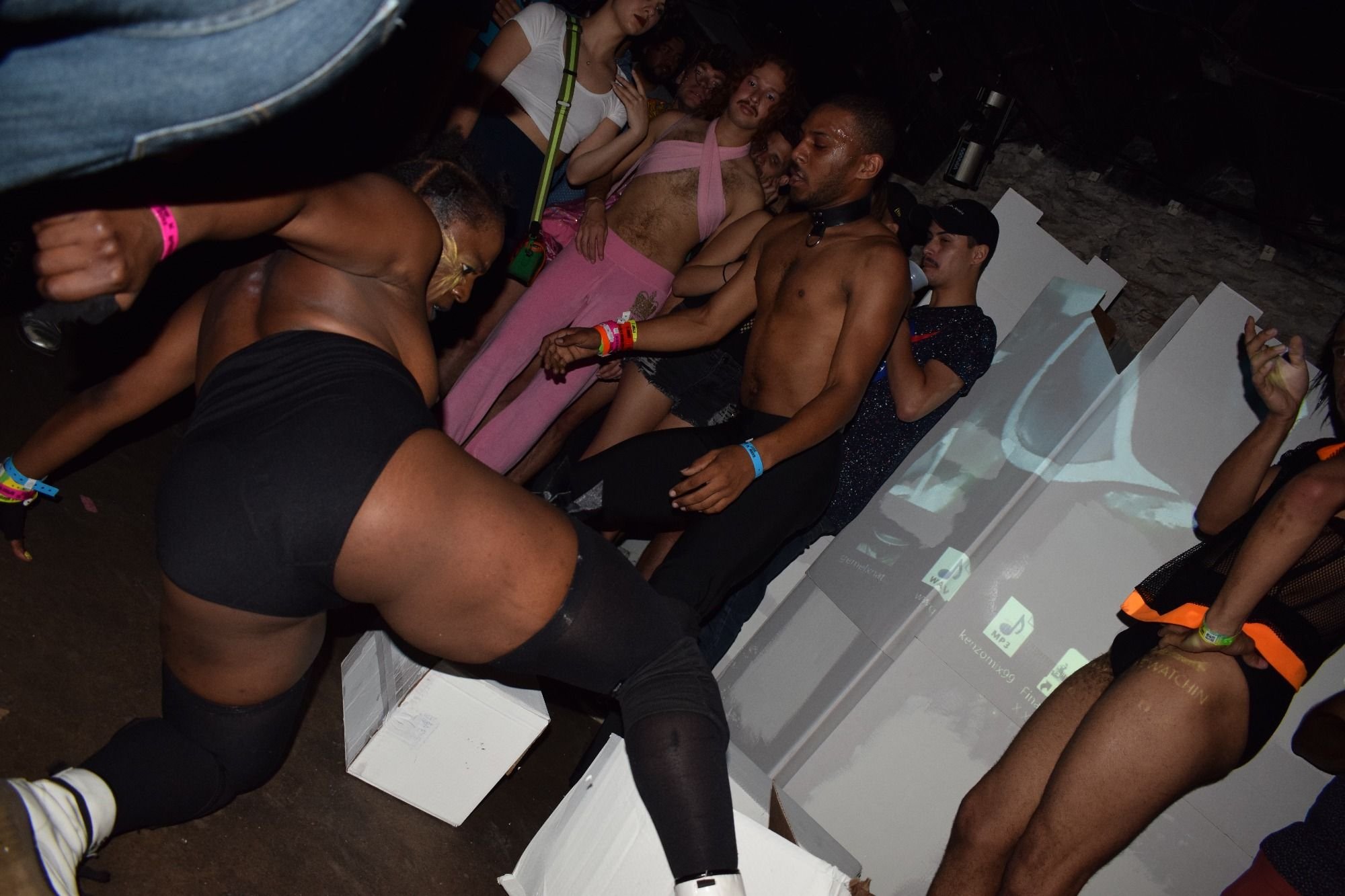 Their performance was raw, sweaty; "c*ntceptual" for lack of a better word. Roxy Rnbwstrchld, the Mother of the House of Kenzo, challenged her audience, "What does it mean to be a girl? What does it mean to be a woman? What does it mean to be a c*nt?"
Kenzo is redefining what a party should feel like, but to fully know why they say what they do, it requires one to give oneself up to the moment and dance.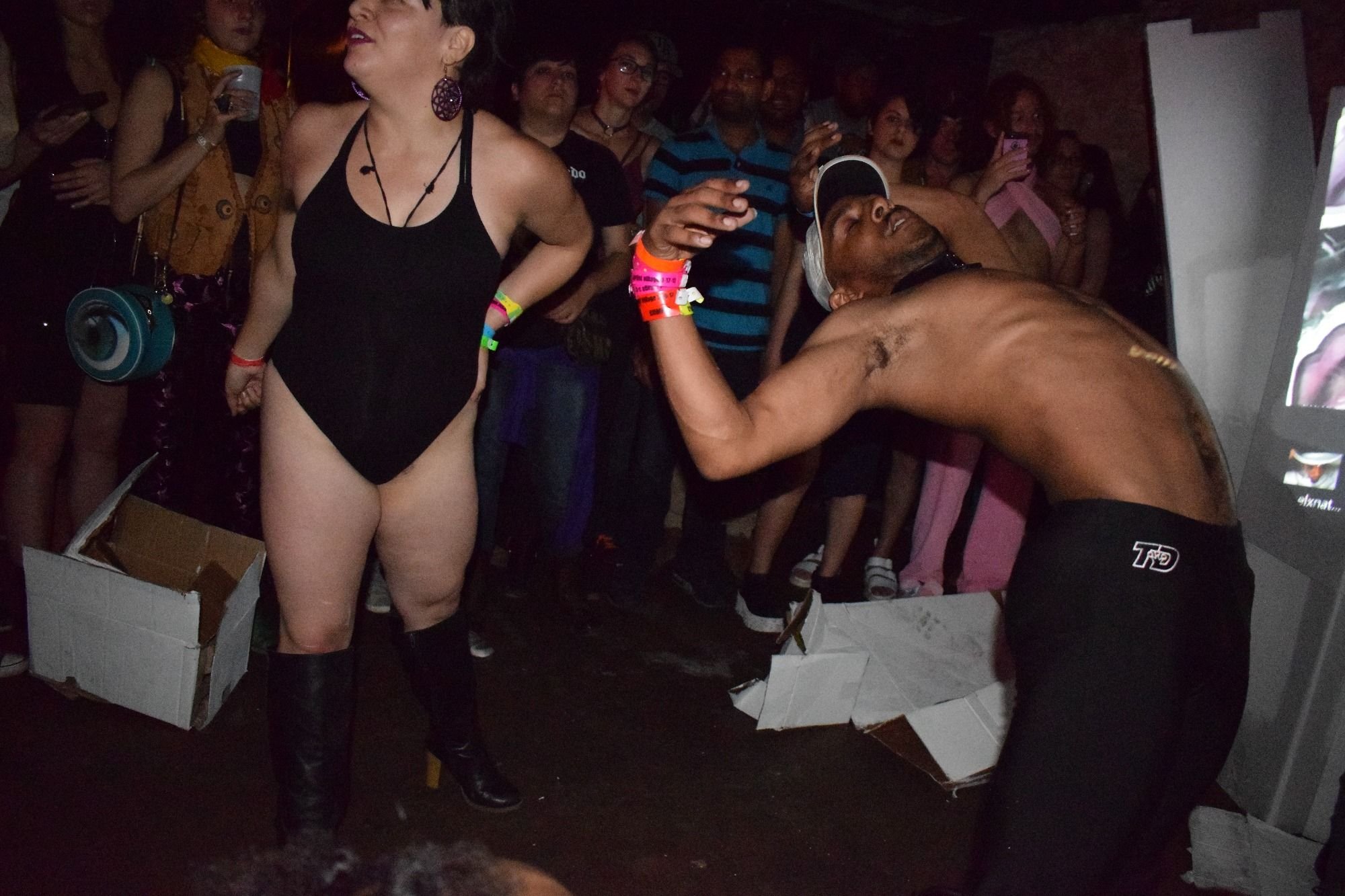 Retirement Party
===================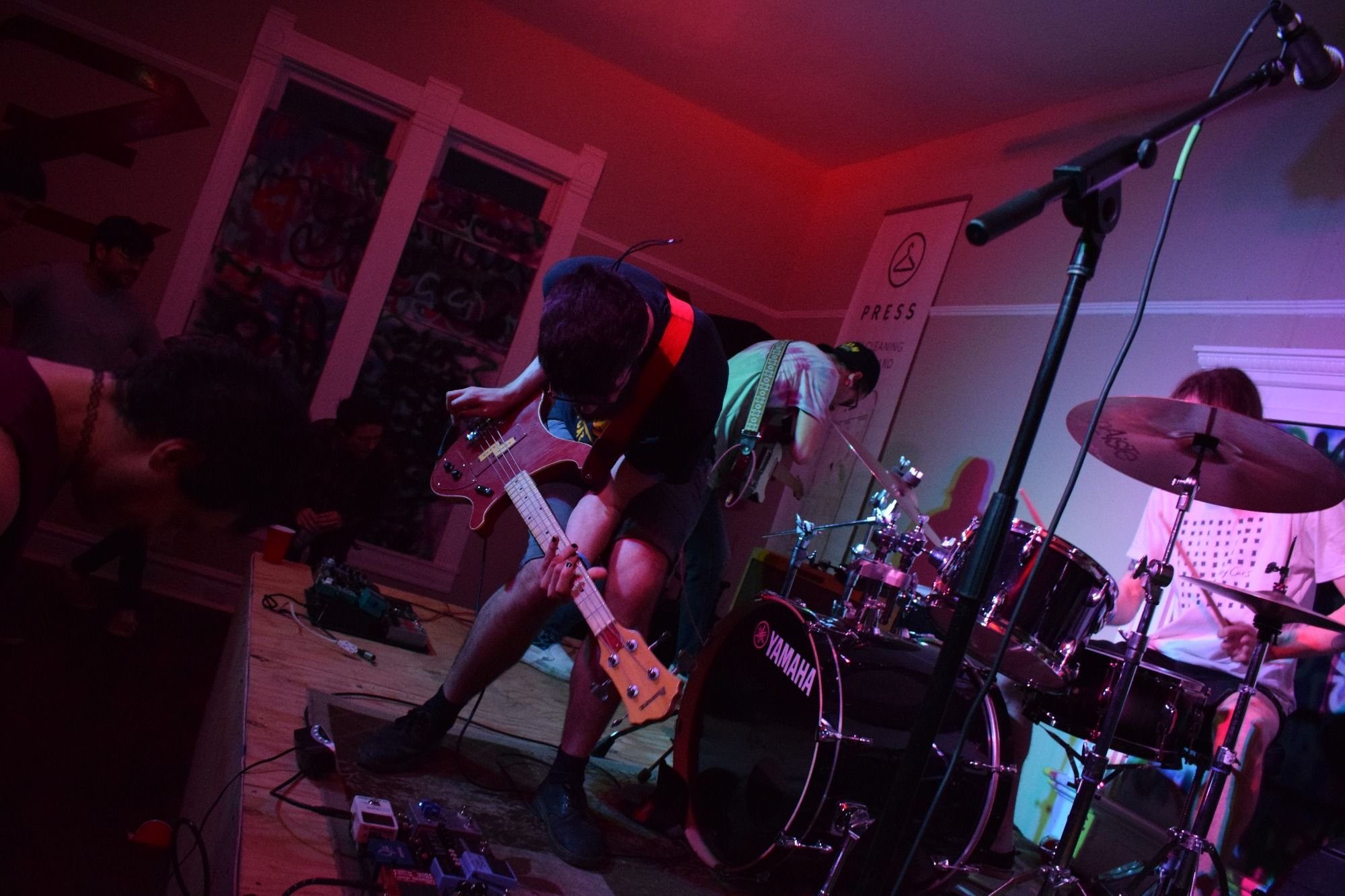 Retirement Party was the very last band that we saw at this year's SXSW. After retuning to our fratboy friends' place for a relaxing unofficial show, Retirement Party gave us all we needed and more. This is music made to be yelled into the Big Texas Sky on your last day at summer camp, when you aren't sure how you feel about starting real life again, but you know that it's time to go. Camp West Campus was ending, and we knew that our parents were coming to get us in the morning. We made so many new friends and maybe changed a little bit too, and Retirement Party's hard hitting but melancholic sound gave us 'our last chance to dance,' before the buses took us back to work, or school, or home, or somewhere else where a moment like this couldn't happen. We'd never felt like we understood a band name quite so much before this moment. Thank, you, RP :)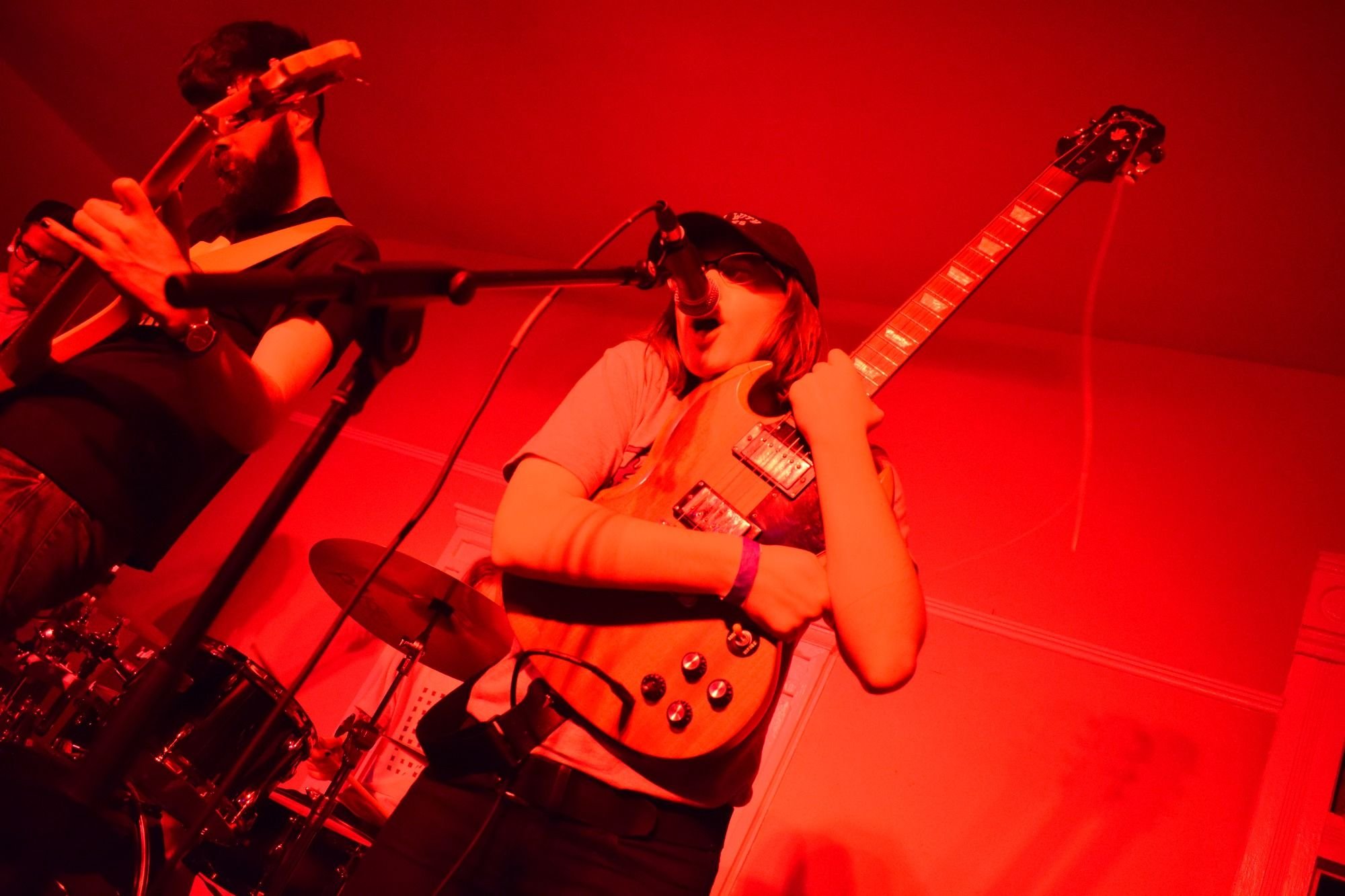 In conclusion of our series, we'd like to say
Thank you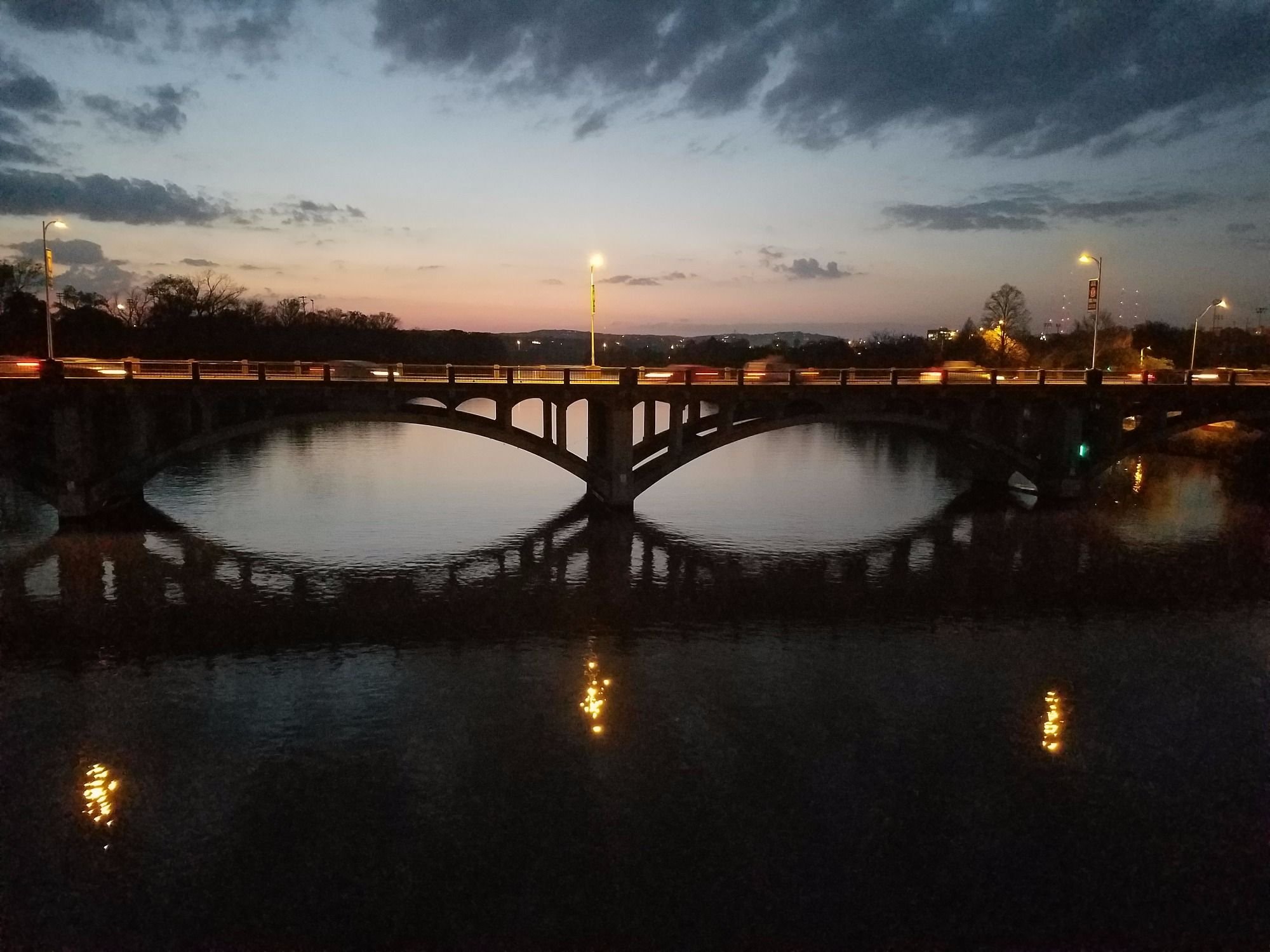 To WHRB- Thank you for giving us this platform/community with which we could delve into the art and culture that comprises SXSW.
To the artists + their label/general managers- Thank you for your perseverance, strength, and sheer passion in doing what you do, in preserving and prospering the phenomenon that propels so many of our lives.
To SXSW- Thank you for giving us this opportunity, and for supporting college radio.
To our friends, family, and happenstance readers- Thanks for your unrelenting support, for the s/o's, for the comments.
Until next time.
Luke Martinez and Ilana Harris are grateful and tired-exhilarated DJs on the Record Hospital.