WHRB x Governors Ball: Preview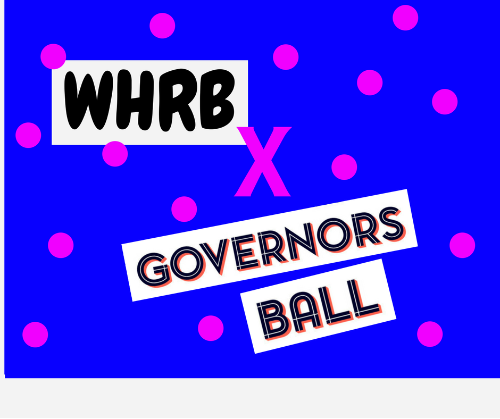 In preparation for our trip to the annual Governors Ball Music Festival, we've scoured the lineup and hand-picked some artists for you to check out before the show. Without further ado...
TKAY MAIDZA
Australian rapper Tkay Maidza makes infectious pop-rap overflowing with personality and upbeat energy. Though she's yet to score a major hit in the States, her (excellent) single "U-Huh" was used in an advertisement for Twitter in 2015, and if there's any fairness in the world, her debut album Tkay, released in October of last year, should set dancefloors ablaze this summer. Check out the music video for her single "Carry On" featuring Killer Mike:
SAINT JHN
Since Bryson Tiller's Trapsoul became an unexpected smash-hit two years ago, a wave of artists mixing dark trap beats with smooth R&B vocals has emerged on the scene. Far from being a mere imitator however, Saint JHN makes music that offers a fresh spin on the aesthetic by infusing it with Caribbean influence and gritty autobiographical storytelling. Check out the ominous video for his absolute banger "Roses":
MICHAEL BLUME
After graduating from a second-rate Connecticut liberal arts college called "Yale", Michael Blume drew on his a capella roots to create lush, expressive neosoul. Blume's songs are raw, emotional, and hella queer. His live performances are quite the sight to see, featuring flamboyant outfits, an 11-piece band, and impassioned calls to action. Check out his moving, vulnerable single "Manufactured Love" here:
JACK MARTINI
This Italian singer-songwriter and multi-instrumentalist makes dreamy, whimsical tunes inspired by international music traditions. Accompanied by six other musicians, he performs songs in English, Italian and French. He's also a student at Berklee College of Music. Check out his latest EP, D.R.Y., and the music video for "Feelin," off of the 2016 album Marmalade Love:
VANT
While this garage rock outfit hails from the UK, they prefer to be recognized as the global citizens they are - their Facebook page designates their place of origin as "Planet Earth." With gritty guitars and politically-minded lyrics, VANT absolutely shreds. Their music videos range from whimsical, psychedelic cartoons to raw footage straight from Kiev. Check out the video for "Parasite," from their debut album Dumb Blood:
KAIYDO
Like many musicians, including Lorde and Pharrell, this Orlando graphic designer/rapper has synesthesia - music appears as a colorful visual in his head. This connection manifests in his album artwork, which offers bright cartoons to match the sunny, feel-good rap of his singles. Check out "Fruit Punch," released last year on Everyday Friday:
RON GALLO
Fuzzy, cynical and candid is the sound of Ron Gallo's LP HEAVY META. Rejecting the celebrity-fan dichotomy, Gallo (the band's frontman) focuses on the authenticity of live performance and the importance of having "real conversations." This unending drive for something, anything real is reflected in the raw energy of the band's lo-fi tracks. Check out the band performing on a pick-up truck in the video for "Please Yourself":
JESSIE REYEZ
Based in Toronto, this vocal powerhouse writes about identity, breakups and the challenges of making it as a female in the music industry. Her voice ranges from earthy crooning to a sky-high belt like no other. Check out her Kiddo EP, chock full of R&B spunk, and the music video for her single "Figures" (I woke up today with this song in my head):
David Gonzalez-Dysinger is Department Head for The Darker Side. Sophia Higgins is Music Director for Record Hospital.