WHRB's Guide to Pitchfork Fest Day 1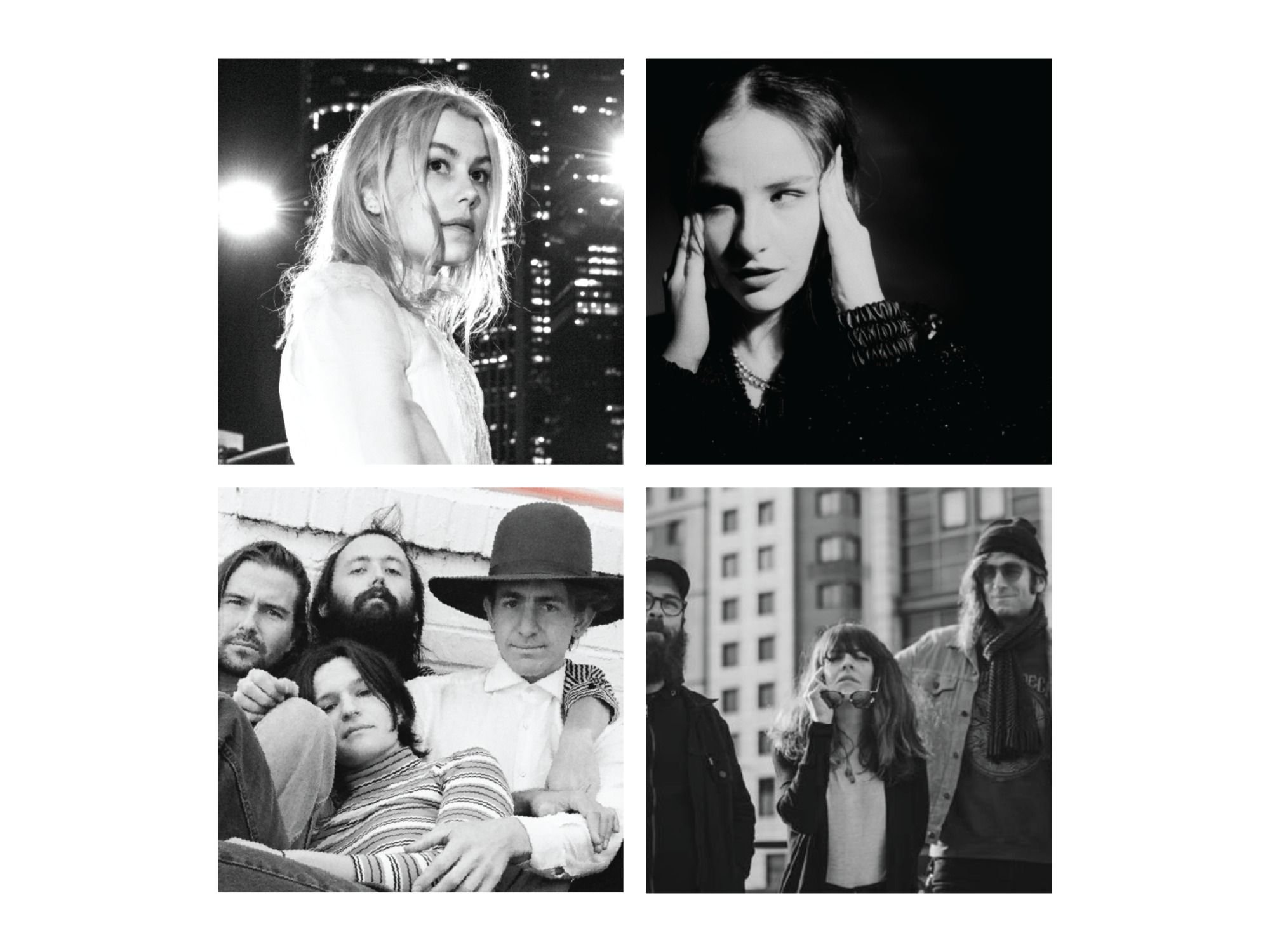 Don't know which acts to see on Day 1 at Pitchfork Fest? WHRB has you covered. Here are a few picks from Jazz DJ Micaela Rosen:
Hop Along
Red Stage, 3:20-4:10pm
Philadelphia-based Hop Along is an indie punk rock band fronted by singer-songwriter Frances Quinlan. The group released their first full length album, Get Disowned, in 2012. The songs are gritty and emotional, with lyrics that range from autobiographical to descriptions of imagined worlds and characters. Make sure you don't miss Hop Along on the Red Stage!
Ela Minus
Blue Stage 5:15-6:00pm
Ela Minus' punk and techno infused electro-pop is both rebellious and feel-good music. She recorded and produced her 2020 debut album acts of rebellion, which blends the personal and the political, from home. Listen to "megapunk" and "dominique," and make sure to check out "A.R.P" from her 2017 EP Adapt. Ela Minus is an advocate for simplicity, and her method of recording and producing hearkens back to the electronic music and synths of the 80s. To quote an interview by Future Music, Ela Minus believes that "the more you edit the more you kill the soul of your music."
Big Thief
Red Stage, 7:25-8:25pm
Indie rock band Big Thief is a sometimes cerebral, sometimes folksy, Brooklyn-based band. Comprised of four Berklee College of Music grads, the band is fronted by Adrianne Lenker, who provides floaty vocals which vacillate between soothing and screaming. The songs have a certain fragility, with lyrics that mix the day-to-day with existential musings. Listen to their first album, Masterpiece, especially the title track, and their recent 2021 releases, "Little Things" and "Sparrow."
Yaeji
Blue Stage, 7:45-8:30pm
It's hard not to dance when listening to DJ and singer Yaeji's electronic music. She released her first mixtape, WHAT WE DREW, in 2020, following two 2017 EPs. Singing in both Korean and English, her often dreamy, sweet voice blends and clashes with synths, strings, and bass.
Phoebe Bridgers
Green Stage, 8:30-9:50pm
Indie folk-pop sensation Phoebe Bridgers rounds out Day 1 of Pitchfork. L.A-based singer-songwriter Bridgers made her solo debut in 2017 with the album Stranger in the Alps, which won her four Grammy nominations. She's collaborated with the likes of boygenius, Fiona Apple, and The 1975. Her music is often described as haunting and honest, and it's often autobiographical. Drop by the Green Stage for the chance to sing along to favorites such as "Kyoto" and "Motion Sickness" (and maybe she'll smash another guitar?!).
Micaela Rosen is a WHRB Jazz DJ.