WHRB's Guide to Pitchfork Fest Day 1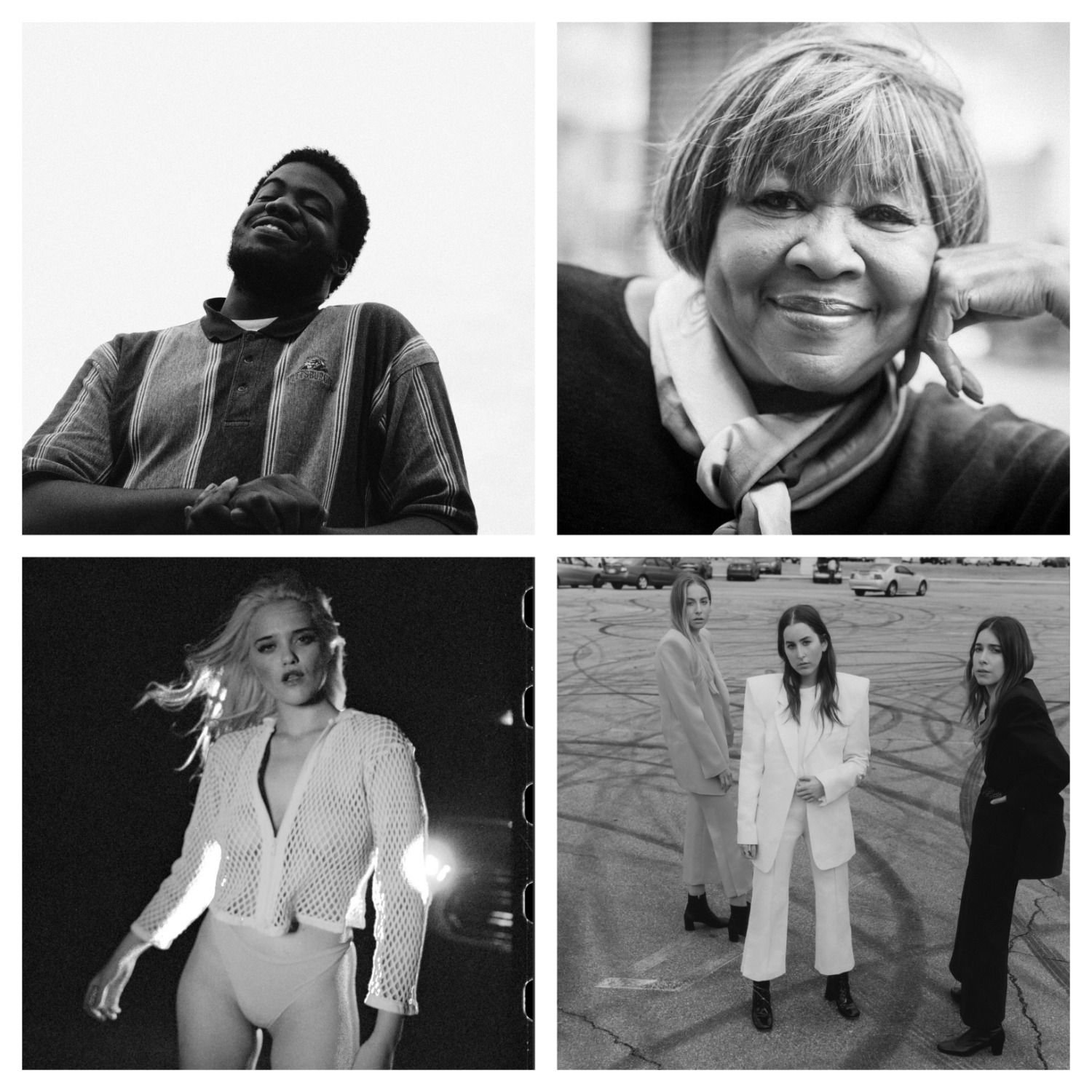 Don't know which acts to see on Day 1 at Pitchfork Fest? WHRB has you covered. Here are a few picks from Blues DJ Jess Eng:
MIKE
Red Stage, 1:45pm-2:25pm
It is only fitting that young rapper MIKE shares the same Pitchfork stage with his now mentor, Earl Sweatshirt. Hailing from London and the Bronx, MIKE draws inspiration from international sensations King Krule and MF Doom. On stage, he'll be sure to enchant the audience with mellow and dreamy lo-fi sounds, unpredictable rhythms, and candid musings on black identity and mental illness. Before MIKE's set, tune into "GOD'S WITH ME" and "Scarred Lungs, Vol. 1 and 2."
Soccer Mommy
Blue Stage, 6:30pm-7:15pm
Soccer Mommy brings an unbridled understanding and emotional tenor about youth angst to the stage—as expected from Sophie Allison who played her first concert as Soccer Mommy nearly four years ago as an NYU student. Living up to her self-proclaimed "chill but kinda sad" vibe, Soccer Mommy's songs, from "3 AM at a Party" to "Your Dog," stir up youthful memories tangled in melodrama and exuberance. This Nashville native's set will, without a doubt, have you both singing along and crying at the club.
Sky Ferreira
Green Stage, 4:15pm-5:10pm
Vulnerable, yet confident doesn't quite capture Sky Ferreira, but those two words come incredibly close. Since releasing her acclaimed album Night Time, My Time in 2013, she's been busy perfecting the release of her upcoming 2019 album Masochism. Sky's music, while charming and upbeat, contains an unbearable sadness that entices on the first listen and leaves the listener craving more. For a fun sample of Sky's recordings, you'll need to listen to "Everything is Embarrassing" and "You're Not the One."
Mavis Staples
Red Stage, 7:25pm-8:25pm
Mavis Staples, one of three showstoppers from the 1970s R&B smash The Staples Sisters, returns to her roots this summer. Born and raised in Chicago, Mavis has garnered high praise for alluringly raspy voice in the family choir but has equally achieved acclaim as a solo artist. Belting groovy tunes and deep pitches that wash listeners in emotional waves, Mavis will undoubtedly bring her years of experience and nostalgia to the Pitchfork stage. Make sure to check out her solo hits "You Are Not Alone" and "If I Ever Need Someone" and take time to muse on The Staples Singers' classic "I'll Take You There."
HAIM
Green Stage, 8:30pm-9:50pm
Your Pitchfork Day One will not be complete without the stunning vocals, pulsating electrics, and sibling synergy from HAIM. This three sister pop-rock band from Los Angeles—Este, Danielle, and Alana—delivers a confident trifecta performance that cannot, and should not, be missed. You'll want to sing along to old favorites like "The Wire," dance jam slowly to "Falling," and melodically swing and bop to "Want You Back."
Jess Eng is a reporter for WHRB News, a WHRB Blues DJ and the host of Gouda Talks—listen to previous episodes here and here!