WHRB's Guide to Pitchfork Fest Day 2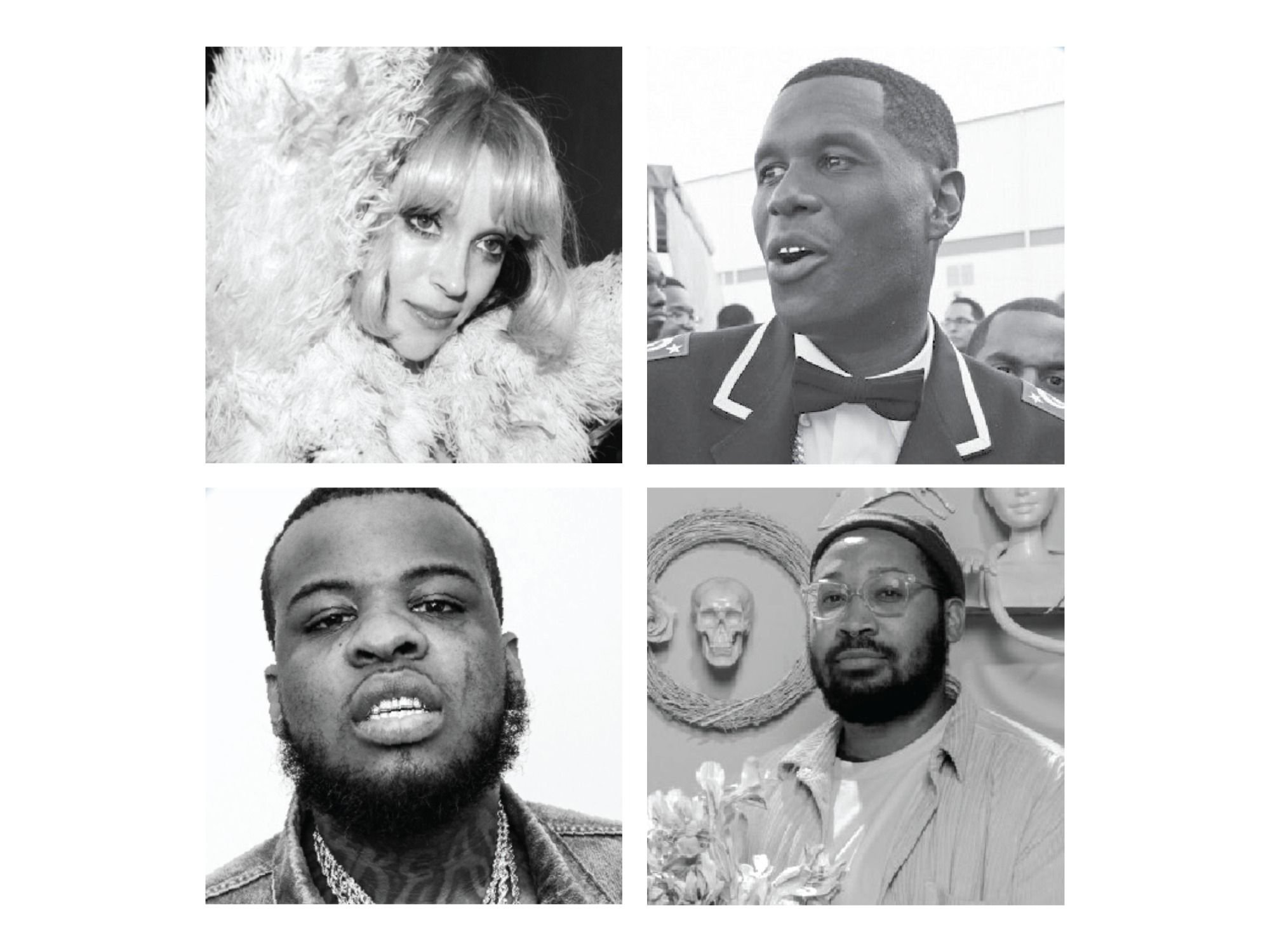 Bartees Strange
1:45-2:25pm
Bartees Strange grew up in a world of music. He moved frequently for his parent's jobs -- his father served in the military and his mother performed opera. As he traveled, he picked up musical inspiration from Bright Eyes, Bloc Party, and The National. Just last year, he spun up classics from The National, including "Lemonworld" and "About Today," into tracks that are both cinematic and percussive. His solo album Live Forever is also worth a listen with hits such as "Boomer" and "Mustang."
Maxo Kream
2:45-3:30pm
Maxo Kream loves to smile, and show off his mouth full of gold teeth. He is playful and funny, which is surprising for an artist who writes about a past life full of crime and tragedy. "Roaches" a track from his 2018 album Punken, time travels back to days before social media and mumbling rap artists when music had "content and metaphors." You will witness a soulful and triumphant performance by Maxo Kream on Saturday night, so don't miss it.
Waxahatchee
4:15-5:10pm
You might find yourself entranced by Katie Crutchfield's vulnerable voice, one of the notable acts in Saturday's lineup. Crutchfield, known as Waxahatchee, paints a lyrical portrait of her nomadic life across the states and her recent decision to get sober. She has also previously collaborated with folk artists Whitney and Kevin Morby. Before Saturday, listen to her best songs from her 2020 album Saint Cloud: "Fire" and "Oxbow."
Jay Electronica
7:45-8:30pm
Jay Electronica's 2020 debut album A Written Testimony falls into a category of its own. He is a rapper and producer with a style that's both laid back yet spiritual and intentional with lyrics. The album features his matured tenor and voice, and collabs between Travis Scott and the-Dream. Listen to tracks "Shiny Suit Theory" and "A.P.I.D.T.A." feel your body naturally rock to their music.
St. Vincent
8:30-9:50pm
The nostalgia of place and people are captured effortlessly in St. Vincent's works. Of course, there is her track "New York" from MASSEDUCTION, which takes an overwhelmingly large city and makes it feel tiny. Her latest album in 2021, Daddy's Home, is a response to her dad's release from prison. Given her tendency to evoke great feelings on stage, you can expect her Pitchfork performance to be as memorable as it is emotional.
Jess Eng is a WHRB Blues DJ and host of the WHRB News Podcast Gouda Talks.