WHRB's Guide to Pitchfork Fest Day 2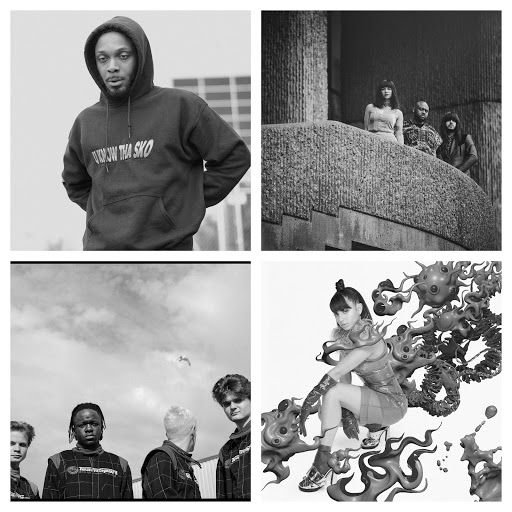 Don't know which acts to see on Day 2 at Pitchfork Fest? WHRB has you covered. Here are a few picks from RH/TDS DJ James Gui:
Freddie Gibbs
Blue Stage, 6:30pm-7:15pm
Five years after the release of their first collaboration, Piñata, Freddie Gibbs and Madlib have dropped another classic with Bandana. With Gibbs's hard bars layered on top of Madlib's jazzy, sample-heavy beats, Bandana is sure to be a contender for the top-of-2019 lists. Pop by the Blue Stage to catch Gibbs in his element, hopefully performing some of his new tracks.
**Cate Le Bon
**_Red Stage, 3:20pm-4:10pm
_
I first heard Cate Le Bon in a small DIY record shop in Taipei, during a live radio show. The Welsh singer-songwriter's minimalist, dreamy tunes are flecked with bits of krautrock, perfect for easing into a listening mood in the early afternoon heat.
**CHAI
**Green Stage, 2:30pm-3:15pm
CHAI play a saccharine indie pop that will get you movin' 'n' groovin' at the Green Stage. With crunchy bass lines, supercharged synths, and funky rhythms, this Nagoya-based four-piece just released their latest album PUNK in February.
Jay Som
Blue Stage, 4pm-4:45pm
The shimmery sound of LA-based Melina Duterte, a.k.a. Jay Som, has been percolating through indie topsoil since her 2016 release Turn Into. With her new album Anak Ko slated to drop in late August, we're excited to hear potentially some of her new material live on the Blue Stage.
Belle & Sebastian
Red Stage, 7:25pm-8:25pm
Softboys and sadgirls rejoice! Indie rock's resident Hufflepuffs will be playing their influential 1996 album If You're Feeling Sinister in full on the Red Stage, the first full North American performance of the album. Make your way from the Blue Stage right after Gibbs's set for a lesson in contrasts, and chill out to some lispy twee pop.
**Ric Wilson
**Red Stage, 1:45pm-2:25pm
Kicking off the festivities at the Red Stage, Ric Wilson's an opening act you don't want to skip. The Chicago local's sound is made for Sunday afternoon strolls through the city, combining slick and wonky disco synths with laid-back beats that exude style.
Parquet Courts
Green Stage, 4:15pm-5:10pm
Inviting comparisons to post-punk mainstays like Wire and Talking Heads, the NY-based Parquet Courts play a frenetic, outraged punk that dips its toes into funk, bubblegum pop, and more. Unfortunately sharing a time slot with Jay Som, this is an act for the jaded and angry in the crowd.
Classics: Stereolab, The Isley Brothers
Green Stage, 6:15pm-7:15pm, 8:30pm-9:50pm
The Isley Brothers are still alive and kicking, and the historic R&B group's performance on the Green Stage is one you won't want to miss. Less old but just as important are Stereolab, performing before them. Their spacey, krauty indie pop will grace the Green Stage at around the same time as the Gibbs set, so choose wisely.
James Gui is a DJ for RH, TDS, Jazz and Blues. His 2019 summer shows are Friday nights from midnight to late.