WHRB's Guide to Pitchfork Fest Day 3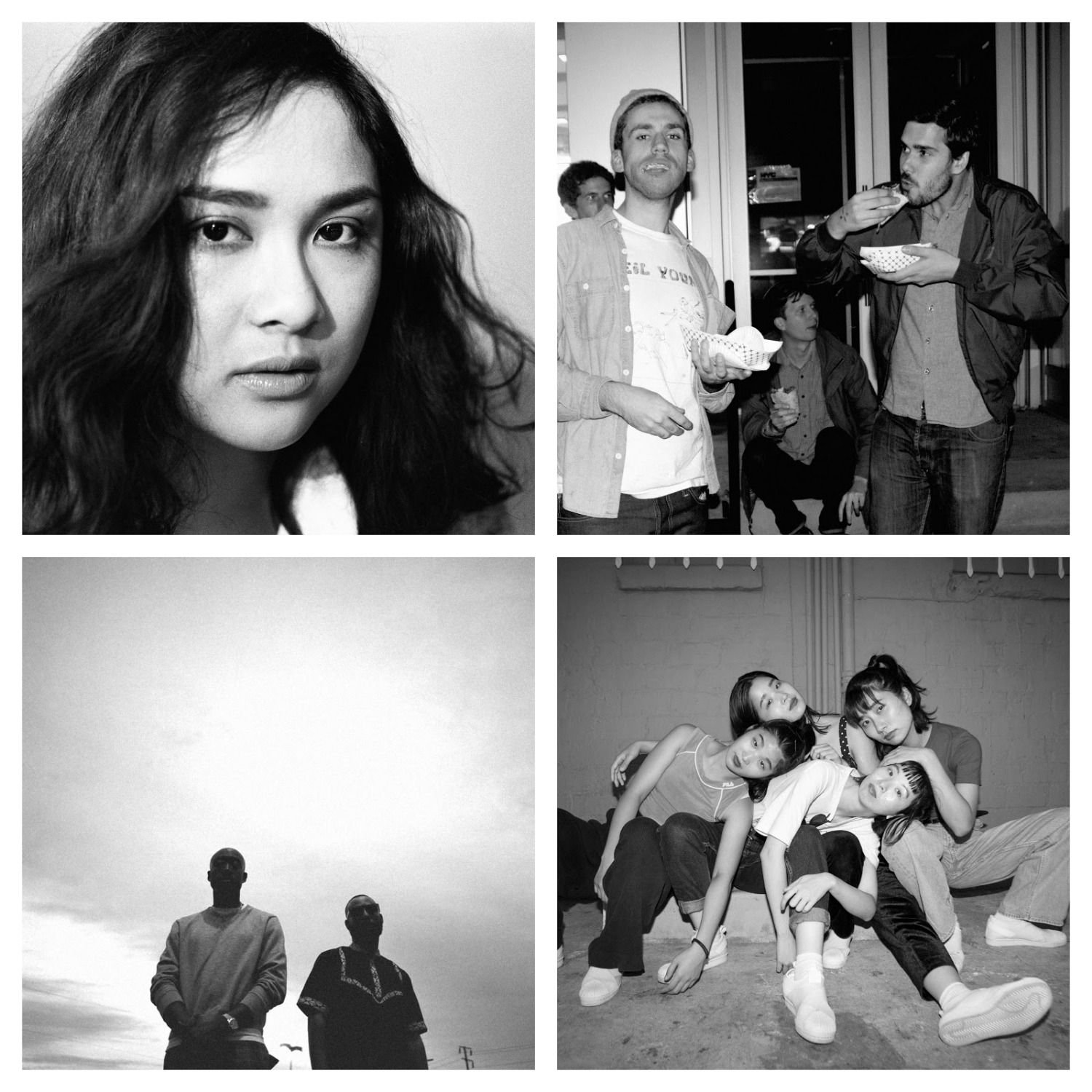 Don't know which acts to see on Day 3 at Pitchfork Fest? WHRB has you covered. Here are a few picks from RH/TDS DJ James Gui:
**black midi
**Green Stage, 2:30pm-3:15pm
One of my favorite new bands, black midi is a four-piece from London that plays strange, mathy mix of noise rock and no wave that evades conventional genre descriptors. Their new album Schlagenheim, released in June, is my AOTY (so far), and their live act is even better. At once groovy (on Speedway) and headbanging (on bmbmbm), their oddball energy is infectious. Expect cowboy hats, sudden time signature switches, and lots and lots of noise.
JPEGMAFIA
Red Stage, 3:20pm-4:10pm
If Parquet Courts are angry, JPEGMAFIA is absolutely furious. His irreverent bars, disdainful delivery, and shirtless stage antics radiate unrestrained affect. Backed by creative, unnerving beats, Peggy's staunchly political and sarcastic lyrics reflect the rebellious attitude of a generation raised on the Internet but pissed off at the status quo.
Snail Mail
Blue Stage, 7:45pm-8:30pm
As our SXSW coverage attests, we love us some Snail Mail at WHRB. With youthful and yearning hooks, healthy amounts of reverb, and achingly sweet Indie Rock Girl vocals, Snail Mail will have us thinking about unrequited love in the early evening glow.
Khruangbin
Red Stage, 5:15pm-6:10pm
Between black midi and JPEGMAFIA, there'll be no shortage of moshing on Day 3. So catch us recovering to the global psychedelic sounds of Khruangbin on the Red Stage, swaying and nodding to their laid-back grooves.
Charli XCX
Red Stage, 7:25pm-8:25pm
Closing out the festivities on the Red Stage, UK pop star Charli XCX will have us bopping to her futuristic bubblegum bass beats into the night. With her next full-length album Charli coming out in September, hopefully we'll get to hear some unreleased music peppered in with our favorites from Pop 2 and Vroom Vroom.
James Gui is a DJ for RH, TDS, Jazz and Blues. His 2019 summer shows are Friday nights from midnight to late.