WHRB's Guide to Pitchfork Fest: Food Edition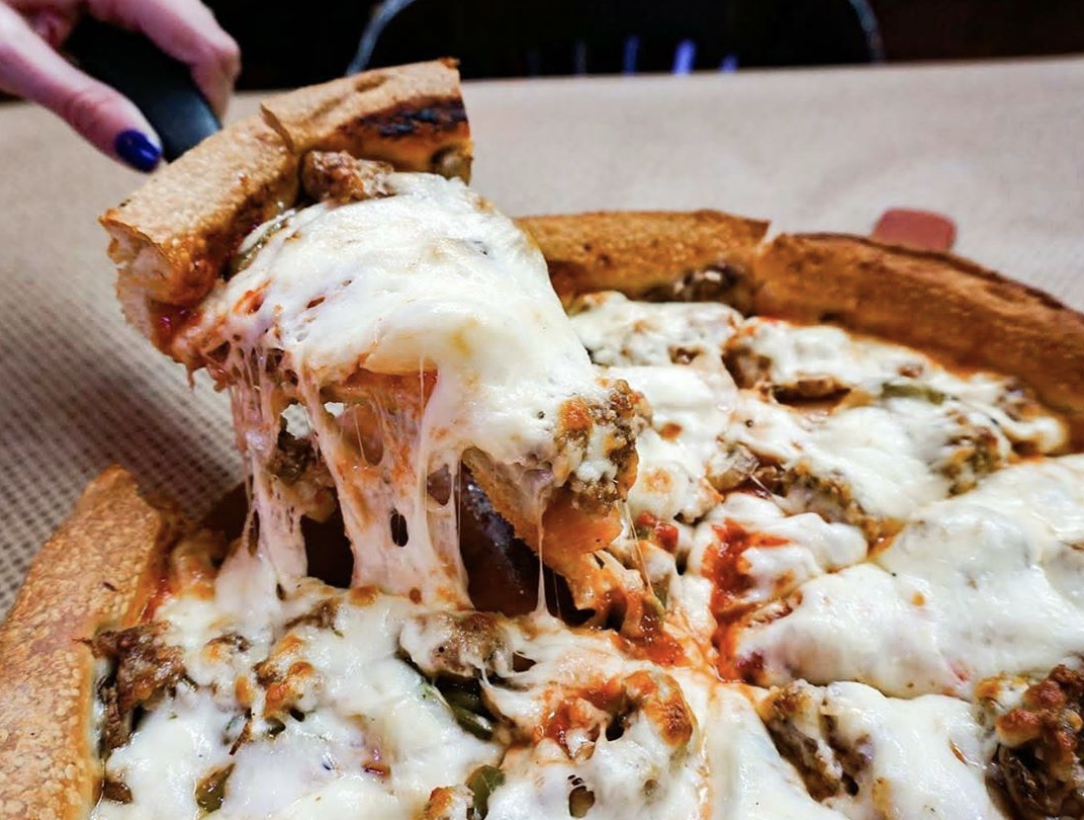 Don't know which foods to eat at Pitchfork Fest? WHRB has you covered. Here are a few picks from Blues DJ (and Gouda Talks Host) Jess Eng:
Billy Goat Tavern
Stroll into the Billy Goat Tavern and you may hear the following: "Cheezborger! Cheezborger! You want doublecheez?!? Who's next!?! WHO'S NEXT!?!" Immortalized by a 1978 Saturday Night Live skit, endorsed by famous stars such as Bill Murray and John Belushi, and scandalized by owner William "Billy Goat" Sianis's notorious Chicago Cubs curse, Billy Goat has galvanized a robust Chicago cult following. You can't pass by Billy Goat without ordering their famous Cheezborger (yes that's how it's spelled), which comes loaded with uniquely sourced Kosher Dill Pickle Cheeps and a 100% All-Natural Beef Patty.
Bumbu Roux
Family roots run as deep as the Mississippi and Kapuas Rivers with this Indonesian Cajun pop-up turned fusion restaurant. Owned and operated by Chris Reed, Bumbu Roux draws inspiration from Reed's upbringing with his Louisiana father and Indonesian mother. Head straight to Bumbu's stall at Pitchfork Fest to savor sweet and spicy hints from the Sambal Pork Po'boy and dig into the smoky Blackened Catfish this summer weekend.
Estrella Negra
Vegan and vegetarian friendly Mexican restaurant Estrella Negra is no stranger to colorful and creative cuisine. Chef and owner Otoniel Michel sprinkles the menu with fun twists on classic Mexican fare from El Mundo Guacamole (Pomegranate Guacamole) to Tamarindo Chicken Wings. Against the backdrop with Day of the Dead deco and the generously spiced dishes, you'll certainly return more than once to sample the whole menu at this Mexican spot.
DönerMen
According to DönerMen's website, "DönerMen is anthropology through food." Scanning their menu, it's not hard to see why they make this claim. DönerMen, serving German Imbiss street food, melds flavors from regional European and Asian cuisines including Turkey, Britain, and India into delicious meals. In typical German street food fashion, you can snack on Sauerkraut Balls, CurryWurst, and the namesake Döner kebab (roasted meat turning on a vertical spit paired with a rice side). So let's toast to German street food at Pitchfork 2019! Prost!
Connie's Pizza
What's a Chicago visit without munching on Chicago deep dish pizza? Connie's Pizza, the brain child of Jim Stolfe in 1962, hails from the south side of Chicago. Flowering from these humble Chicago roots, Connie's has since expanded to restaurant chains and frozen foods world wide. Connie's even created a pizza shaped in the number "3" to honor Chicago native Chance The Rapper! You'll want to order classic favorites such as the Four Cheese (Mozzarella, Provolone, Parmesan and Romano) and Beef & Giardiniera, which come with gluten free options as well.
Jess Eng is a reporter for WHRB News, a WHRB Blues DJ and the host of Gouda Talks—listen to previous episodes here and here!