'Wi Deh Yah': Kranium Makes a Night to Remember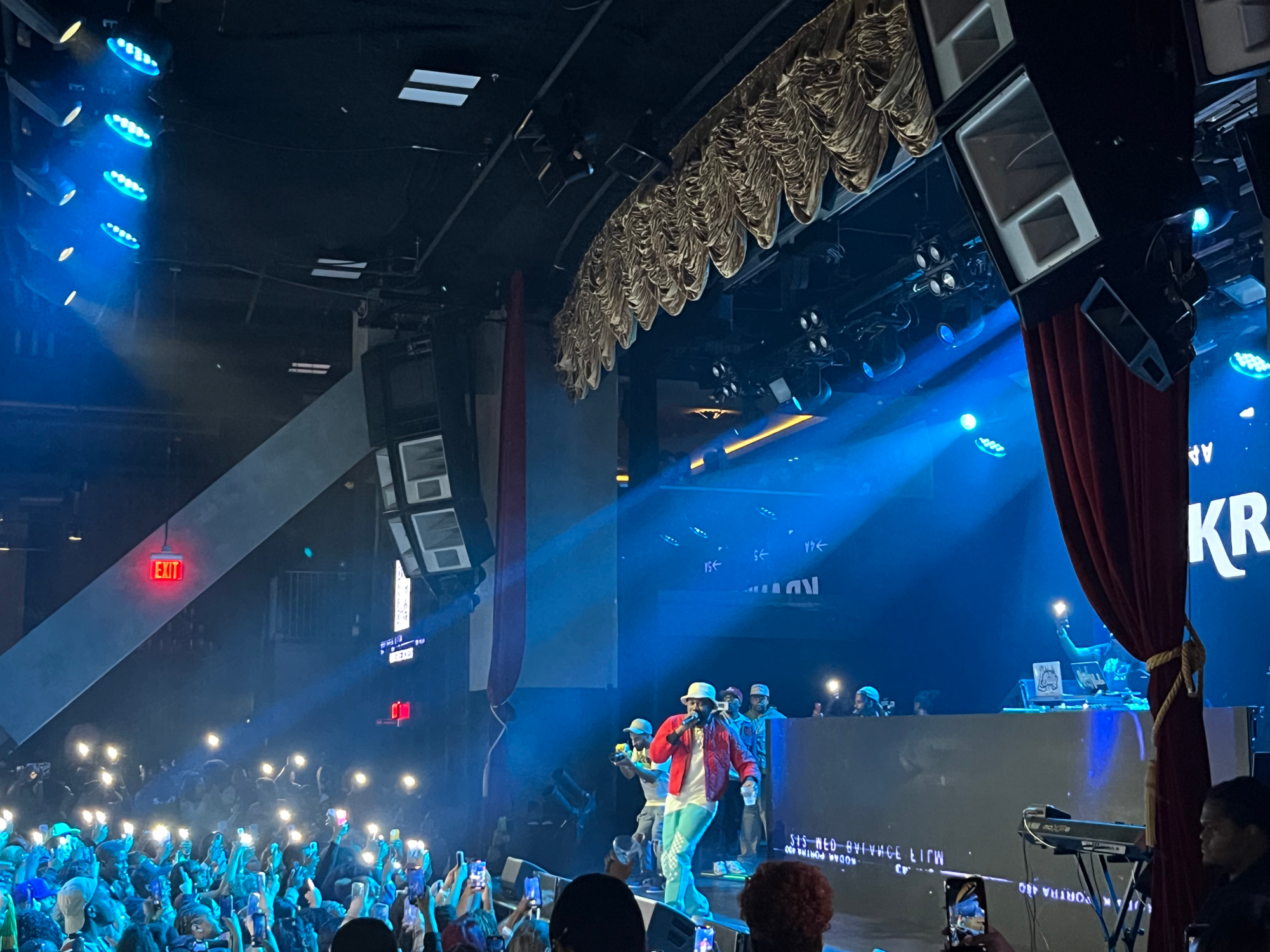 // Photo courtesy of Andreas Lordos
Last Thursday, Kranium — the renowned Jamaican dancehall and reggae artist — graced the stage at Big Night Live in Boston as part of his US tour. It was the perfect day for the electrifying performance that Kranium and his opener, New York–based disc jockey L Bully, had in store for the crowd.
L Bully did an excellent job of setting the mood for Kranium's performance, playing some quality dancehall, reggae and soca anthems for about an hour and a half, including songs by legends like Beenie Man, Kes, Buju Banton.
The audience packed the lower levels of the hall. Kranium finally took the stage, dressed in light blue cargo pants, a white t-shirt, a bright red puffer bomber jacket, a white bucket hat, and multiple gold chains around his neck. He opened with "In Charge" from his 2019 album Midnight Sparks, captivating the audience and setting the tone for what was to come. He then announced: "Ladies, I want this to be known ... I'm single-ish," and proceeded to deliver a setlist that honored this.
Throughout his performance, Kranium delighted the crowd with some of his best songs, including his latest single "Wi Deh Yah," as well as fan favorites like "Gal Policy," "Can't Believe," and of course, his classic hit "Nobody Has to Know." The crowd also enjoyed Kranium's rendition of Shaggy's "It Wasn't Me."
Overall, the concert was a huge success — the crowd and Kranium made for themselves a night to remember. Anyone looking for a night of vibe-y dancehall and reggae music should definitely head Kranium's way, as he proved once again why he is one of the best in the game.
// Umar Azad '25 is a DJ and staff writer for The Darker Side.