Wisdom from Yo La Tengo's Ira Kaplan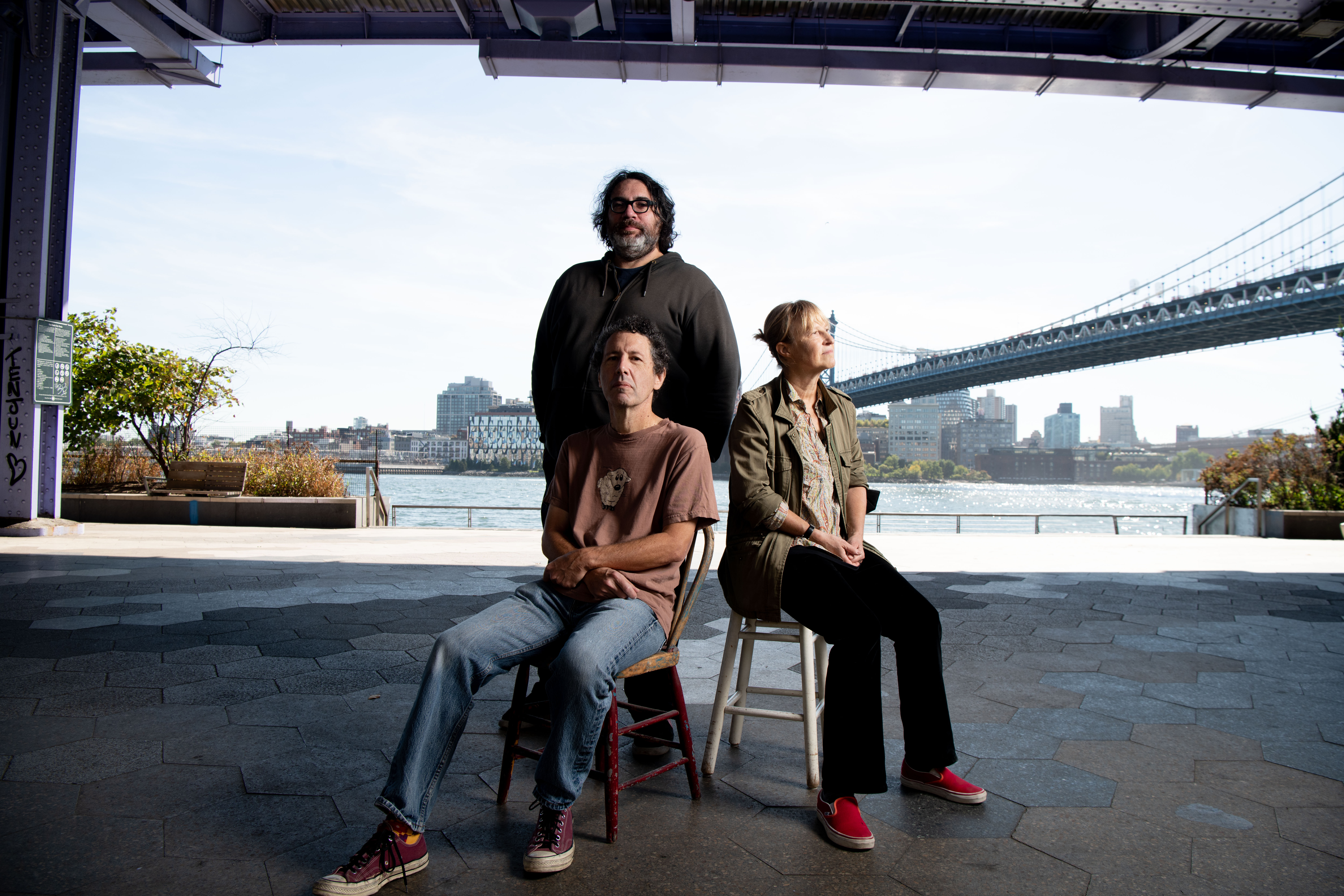 // Photo courtesy of Cheryl Dunn
Yo La Tengo is an American indie rock band formed in Hoboken, New Jersey in 1984. On their tour for the 2023 album This Stupid World, Ira Kaplan told me about how the band has evolved over the past 30 years, and why it's all good if you don't get things right right away.
This interview has been edited for conciseness and clarity.
Rachel Mehler: It's been the three of you for over 30 years. What's the biggest difference between the band today versus 30 years ago?
Ira Kaplan: We're much more confident in ourselves than we were then. In Montreal the other night, at the last minute, we decided to try to perform a song with our friend who was coming to the show. He told us he didn't remember the words to the Rolling Stones song we suggested, which we'd never played before either. We told him, "If you're saying that to get out of it, that's totally cool. But we use lyric sheets when we can't remember the words, and we could print some out for you." He agreed, so we ran through it in the dressing room between our sets. He's like, "Are you gonna sing it with me?" I was like, "I wasn't planning on it, but I could!" And we did it on stage without ever practicing.
It was a little loose and sloppy, but it was really fun. I hope that people just appreciate the spontaneity and the chance to see something that no one else is going to see on the tour. That feeling of "We can do it" and "If we are excited by it, everything else will take care of itself ..." there was no way that was our self-image years ago. Now we're not really afraid of anything. Maybe we should be, but we're not. (Laughs.)
RM: You've released a number of masterful reinterpretations of songs from other artists. How do songs get chosen to be covered by Yo La Tengo?
IK: When we recorded "Little Honda" and "My Little Corner of the World" for our album I Can Hear the Heart Beating as One, I don't think we expected either song to end up on the record. "Little Honda" we just did to warm up after our producer suggested we play anything in the studio to get a feel for the sound. We weren't even planning to record it — it was something we played only once or twice. And then it just seemed to fit, the way the songs were flowing. So the answer is: It just feels right.
RM: Are you ever surprised by who shows up to your shows?
IK: We're very moved by how young the people at the front of the stage have been this year. We aren't sure where they're learning about the band, and why they don't have something better to do, but it's really exciting to feel like you're reaching new people.
RM: Even as a song evolves, do you ever find yourself feeling nostalgic about the time when it was written?
IK: I enjoy our long history. It's funny, a lot of the songs feel very close in time and then we'll think about them, and remember: "Oh no, that song is 30 years old ... that's not new at all." A lot of them still feel a lot newer than they are. I'm not sure I ever feel nostalgic, but I do think about the long history of places we've played.
RM: If you were talking to a younger version of yourself or the band, what advice would you give to yourself?
IK: That's a hard question for me to answer because I'm really happy to be where we are today. If we'd been better, more confident, anything objectively better, it would have changed the art. Now, there's plenty of groups for whom the first record is the best one. And of course, people don't have to think that This Stupid World is our best record ... but there's nobody who thinks Ride the Tiger was our best! It just wasn't. So, I'm not sure I would want to not have made the mistakes we were making. The stress of feeling like everything is riding on every moment — that was probably right to feel it when I was younger. And so I'm not sure I feel bad about that. I think one of the reasons we're here today is because of what a slow, gradual process it was to figure out what we wanted to be doing.
// Rachel Mehler '24 is a DJ and staff writer for Record Hospital.