Yes, Ukulele Orchestras Do Exist: Celebrity Series of Boston presents The Ukulele Orchestra of Great Britain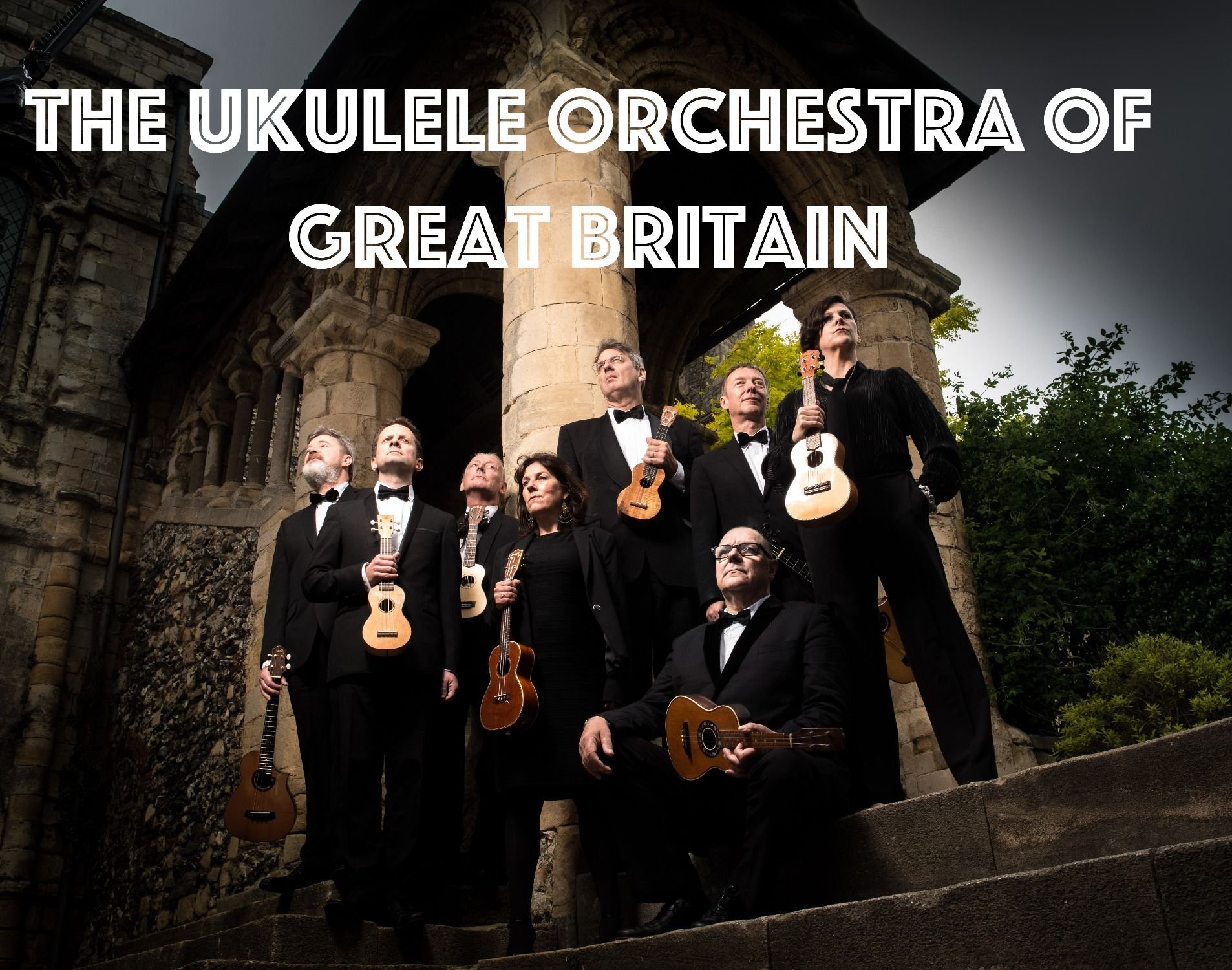 Walking into New England Conservatory's Jordan Hall on Saturday night, I had no expectations. I had, perhaps regrettably, never heard of an ukulele orchestra before and had no idea what kind of music ukulele orchestras played, what kind of audience ukulele orchestras attracted, and what kind of vibe/atmosphere ukulele orchestras gave off. However, I knew from my own research that the Ukulele Orchestra of Great Britain was an international hit, performing in venues such as New York's Carnegie Hall and Sydney's Sydney Opera House. They even played in a private concert for the Queen's 90th birthday. While I had never heard their music before, this 30-year old ensemble has played in thousands of sold-out concerts, and I later learned that the performance I attended was sold out as well.
The eight members of the Ukulele Orchestra carried their different-sized ukuleles onto stage, signifying the start of the show. As they played song by song, I was struck by the enormous diversity of musical genres. The 1000-or-so audience enthusiastically clapped along to the Orchestra's arrangement of Pharrell's "Happy", but also listened attentively when the Orchestra switched to playing Prokofiev's "Capulets and Montagues." Country, pop, punk, classical, and blues…the Ukes had it all. But more than just the ukulele, the audience was also treated to the rich, sonorous voices of the performers themselves. The arrangements of the songs were quite sophisticated, as they incorporated ukulele with elements of percussion, voice, and other instruments…like the Appalachian spoon. Although there was no program or song list, the performance flowed beautifully, interwoven with tasteful humour and often sarcastic jokes, easily keeping the attention of the audience for nearly two hours.
I was impressed by their musicianship, but even more impressed by their talent as performers. The energy in the hall was incredibly enthusiastic and overwhelmingly positive. It was clear that the Ukes were enjoying themselves just as much as the audience were. In their press release, they state that "the Ukulele Orchestra of Great Britain has spawned hundreds of imitators, and you can now find Ukulele Groups in nearly every major city." As I left Jordan Hall, I couldn't help but feel uplifted, less stressed, and happy. It's difficult to really describe what it's like to experience a performance from the Ukulele Orchestra of Great Britain—you might just have to go see them yourself!
---
Amy Zhou '21 is a WHRB Classical Producer.